Take a look at all the goodies you can receive when you host, and the deals you can steal as a customer, with our Norwex March 2019 Specials!

Hosting a Norwex party is EASY, especially now that we've launched online parties on a new platform (it's not on Facebook!)! It's got a funny name – Sqweee – and it's a virtual living room where you, me & as many friends as you'd like to invite can hop on at the same time from anywhere in the country, and learn about how they can have a cleaner, greener, healthier home with Norwex.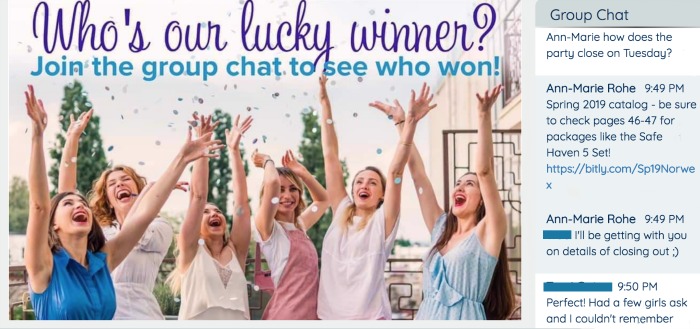 Whether you want to party with me in your home (central Indiana), or online – we absolutely spoil our hosts!
Norwex March 2019 Host Specials
Norwex has a 4⭐️Host Rewards program, which means four ways for YOU to earn free and discounted products (learn more here):
Free shipping on your host order, free EnviroCloth, free Kitchen Cloth, free Chenille Hand Towel can be yours based on the number of different guest orders on your party.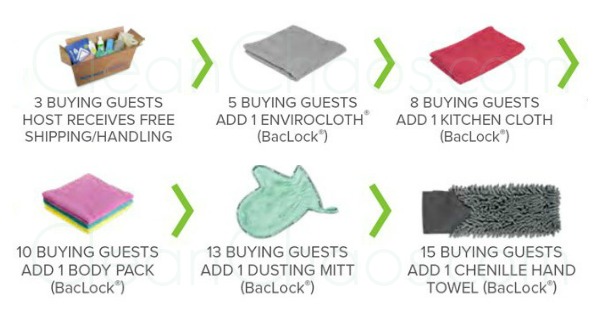 Free shopping credit based on a percentage of your party sales
Free Window Cloth (host-exclusive pink) for EVERY booking.
Free product bundle that changes monthly, when you have at least $350 in party sales, at least 1 booking and at least 3 guest orders.
For March, this bundle includes:

And exclusively for those that host a Norwex party in March, you can earn this limited edition Purple Wave Bath Towel Set!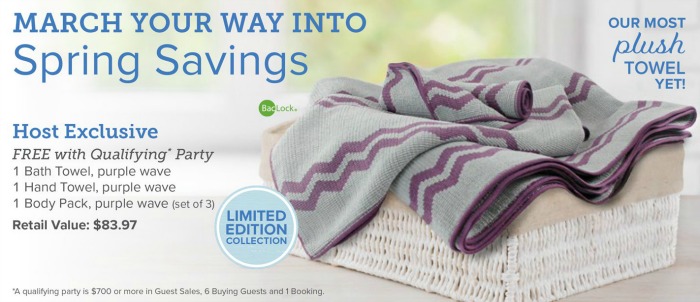 Want to share Norwex with your friends? Learn more about hosting a party, then complete this form and I'll be in touch!
Norwex March 2019 Customer Specials
When you attend a party, or shop online with me, you can purchase any or all of our Customer Specials!

Also in March you have the option of a "Spend & Get" special!
Spend $99 and get a limited edition Window Cloth in blue, and an EnviroCloth in graphite, for only $15 (savings of $23.48)!

To purchase this special, once your shopping cart reflects $99 in products you will see a pop-up with the Spend & Get offer which you may then add to your cart.
Ready to shop our specials? Shop now.
Thinking about hosting a Norwex show, either in your home (central Indiana) or online? Contact me here.
p.s. Have you seen our new Spring 2019 catalog? Watch this!