It's soft. It's nubby. And it has self-purifying properties. But it's also a little … confusing? So let me share with you how to hang a Norwex Chenille Hand Towel!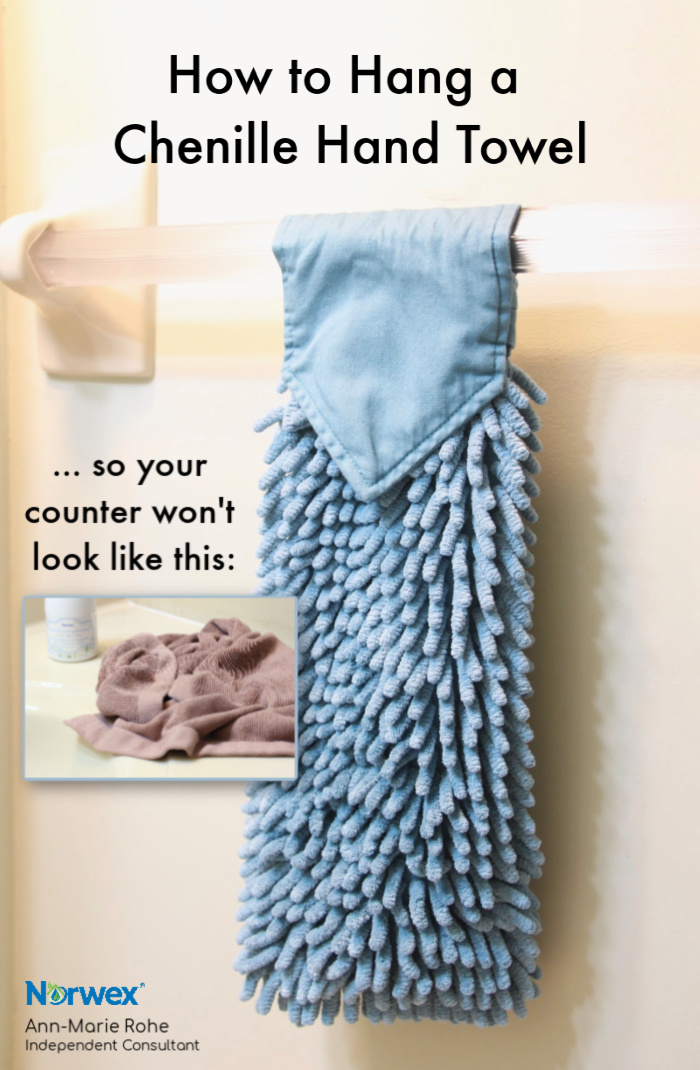 This super soft hand towel made with fluffy Norwex microfiber is uniquely different than our other hand towels.
The self-hanging loop on the back allows the towel to be attached and hang from a bar without fear of laying damp on a counter or dropped on a floor!
But new users sometimes find a challenge in figuring out just how to hang a Norwex Chenille Hand Towel, so I created a short video to show you:
It's that easy!
The Norwex Chenille Hand Towel comes in 4 colors, and occasionally it's available in limited edition colors!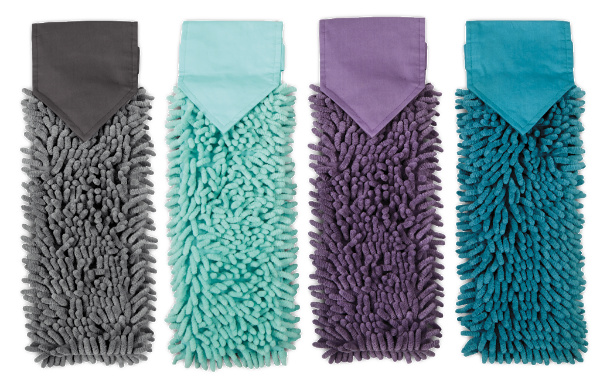 An additional benefit of the Norwex Chenille Hand Towel is that like much of our Norwex microfiber, it contains our BacLock microsilver which self-purifies against mold, mildew and bacterial odor. It simply won't get that musty smell that some hand towels can get!
Usage and Care Instructions
After learning how to hang a Chenille Hand Towel, you might be unsure how to use it! After washing hands, dry the front and back of your hands on the towel while it's still hanging. The fact that you don't have to pull it down, dry your hands then reposition it on the towel bar is one of its best features!
The Chenille Hand Towel is what I call the "grown-up" version borne from our Kids Pet to Dry, these cute colorful hand towels built for kid-size hands!

How to order
Select which color you'd like, and add the desired quantity to your shopping cart.
Be sure to look on our specials page for what's on sale!
To learn more about our company please visit my consultant website here.