Pamper yourself with a spa wrap, have sparkling clean dishes and clean laundry, all featured this month in our Norwex March specials!
Norwex March Host Rewards
This month's free hosting rewards are all about self-care and pampering!
When you open a referral link for an online party and share with your friends, or when you host an in-home demo, you can earn these rewards during March: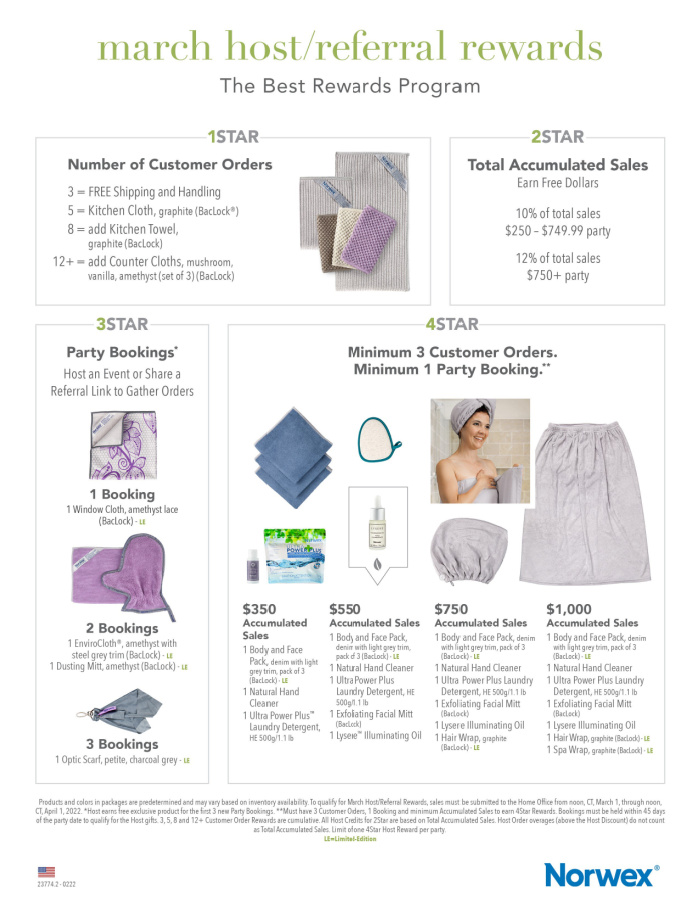 Our super soft and absorbent microfiber Hair Wrap and Spa Wrap are made with high-quality Norwex microfiber containing BackLock, our antimicrobial microsilver agent for self-purifying.
I would love to help you earn our free hosting rewards! Reach out to me to chat about a party online, in your home, or hybrid – lots of options!
March Customer Specials
We're so lucky to have environmentally safe Liquid Laundry Detergent, Ultrazyme Dishwashing Powder and Rinse Aid Plus, and they are on sale for customers this month!
Also included in our March Customer Specials is our handy Handheld Cleaning System.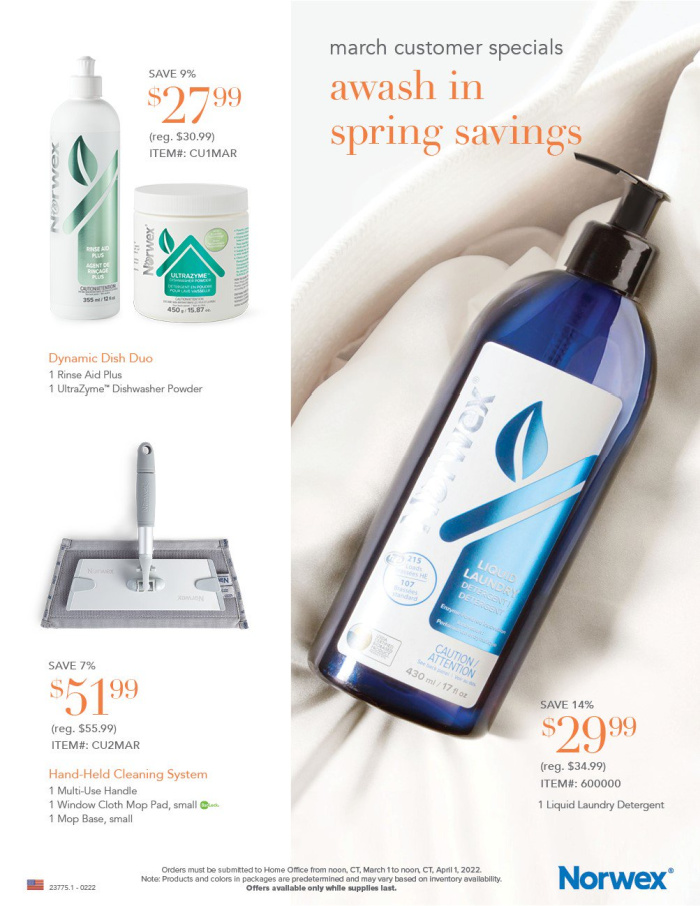 Ultrazyme Dishwashing Powder uses enzymes to target and dissolve grease, baked-on food and stains—no pre-soaking required! UltraZyme eliminates residue and leaves dishes, glassware, cutlery, plasticware, pots and pans squeaky clean and toxin-free, even in hard water. The enzymes also work to reduce odors and remove buildup inside your dishwasher.
Rinse Aid Plus is powered by natural citric extracts, thoroughly rinsing away residual mineral deposits to prevent spots on every load. It naturally adds drying protection to your dishes to prevent water droplets from forming, so your dishes dry more effectively and come out gleaming.
Before this "dynamic duo" came out, I tried easily half a dozen plant-based or "green" brands of dishwasher detergent and was never satisfied with either the way they cleaned our dishes, or else our glasses were spotty.
Both Ultrazyme and Rinse Aid Plus ares free from SLS/SLES, dyes, bleach, ammonia, EDTA, phosphates; not tested on animals and contain no animal-derived ingredients. Learn more in this video:
The sale price for the duo this month is $27.99 and you can
order here
. You can save 10% on your subsequent refill orders when you sign up for Autoship & Save, it's easy to adjust the frequency and you can cancel at any time.
USDA certified biobased Liquid Laundry Detergent, made with 97% plant-based ingredients, has a self-measuring pump, making it super easy for even kids to do laundry!  Super concentrated, one bottle washes up to 215 small loads. It's on sale for $29.99 this month, learn more here. This is another product available for Autoship & Save.
All of these Customer Specials can be ordered here.
March Warehouse Sale
We even have a Warehouse Sale going on this month! Here's a preview of what's included, and you can view the full details here.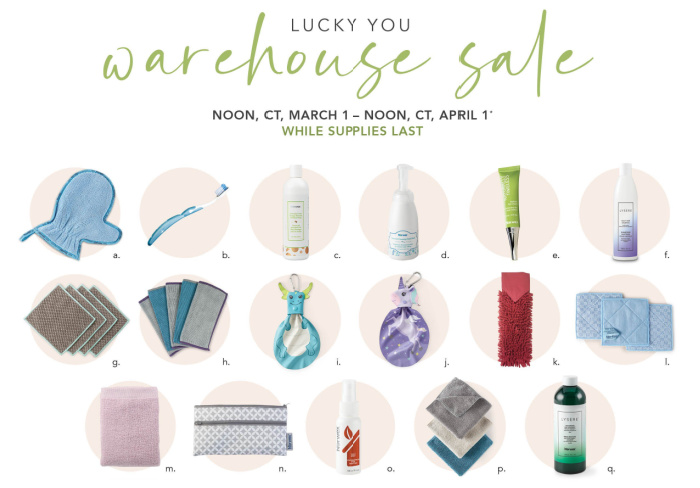 And last but not least are our Spend & Get specials!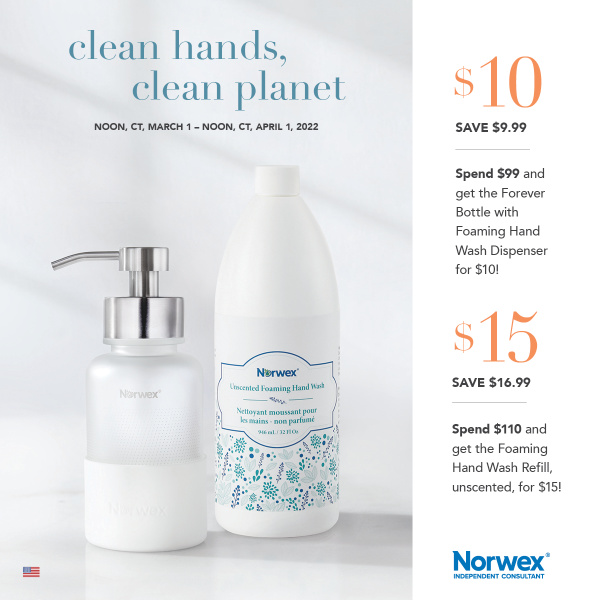 When you spend $99 retail on anything in our catalog, you can get our Forever Bottle with foaming pump dispenser for just $10 (reg 19.99)!
And, when your product order is $110 or more, you can add on the Foaming Hand Wash Refill, unscented, for just $15 (reg 31.99)!
I invite you to follow my Facebook page for product updates and fun content centered around being kind to each other and to the earth!