The Norwex Join for Free promotion is rare, and we never know when – or if – it will be announced. That's what makes it so exciting!
Join for Free
UPDATE: While this promotion has ended, we have a new one that's nearly as awesome! Read more here.
What is "Join for Free"? And, why does it cost $9.99 + tax if it's "free"?
Let me tell you!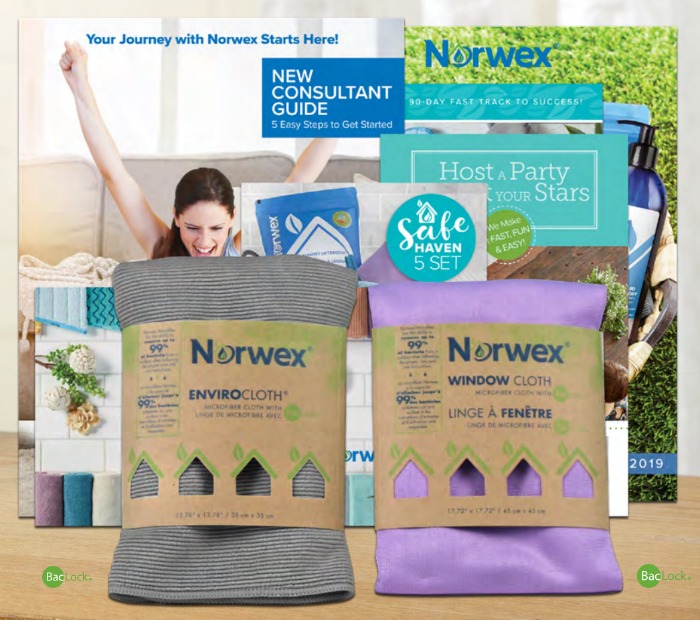 A Norwex consultant starter kit can always be earned free, outside of the shipping charge of $9.99 + tax. With the year-round, full "Party Starter Kit", you're receiving more than $250 in value (including our amazing microfiber mop system!). When you meet the sales requirement in 90 days, you're never charged for the Party Starter Kit ($200).
But with this limited time only Join for Free Kit promotion pictured above (sometimes called "risk-free"), you're receiving a "mini" starter kit – an EnviroCloth, a Window Cloth, and a small selection of business supplies. You only pay for shipping ($9.99 + tax), but the two products and business supplies … are free.
But Why?
Why would Norwex offer this Join for Free kit? What's the catch?
There is no catch. Join for Free is a surprise gift. It's like finding a $10 bill in your pocket of the jeans you haven't worn in a while. Score!
Our hope in offering this, is that it's the perfect gift for someone who wants to give our business opportunity a try – and if it's not for them, they're not out a huge investment. Really, even if they choose the full Party Starter Kit, it's still not a huge investment ($200) compared to other companies that have large start-up costs or require huge amounts of inventory to purchase.
What are the Perks?
Ohhhhh, friends – this is the very best part!
Income. Norwex consultants earn 35% on everything you sell – you can even use that as a personal discount!
Support. Our Co-Founder, Debbie Bolton says "We don't just do business together, we do life together." We have an amazing supportive team – while we're spread across the country, it doesn't feel that way because many of our trainings are online or through video streaming!
Training. Our "back office" for consultants has a robust training center, allowing you to train in the mode best for you: reading text, listening to podcasts or watching videos.
Incentives. So. Many. Goodies! Free product, free business supplies, gifts for the home, CASH and even trips can be earned by consultants of any level … even brand new consultants earn with our FreshStart Rewards program!
Friendships. This is by far my #1 favorite perk. I have made lasting friendships with team members who live as far as the west coast, and as close as my own neighborhood. I look forward to attending our conferences so we can reconnect and celebrate with one another. Our team has a motto … "Never rock alone." We're in this together! (And we like to think we're Norwex rock stars!).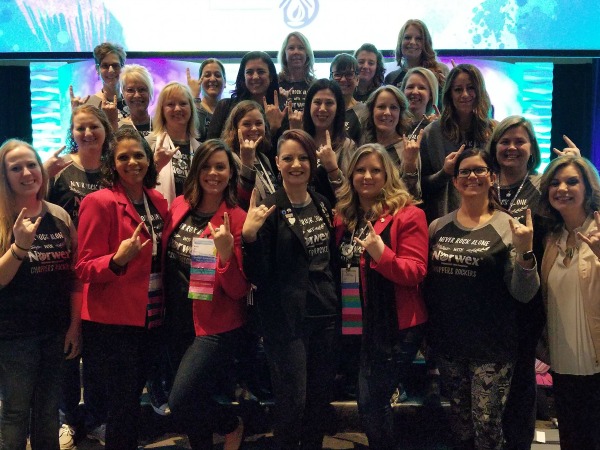 Learn More
If you're curious about our Join for Free kit, or our Party Starter Kit, let's talk! If you're already a fan and know this is the time for you, join here. You'll be able to select either the Join for Free, or the Party Starter Kit. Either kit will ship to you for just $9.99 + tax.
The Party Starter Kit with $200+ value in products and business supplies, has a sales qualification of $2,000 in your first 90 days (averages to $667/month or 2 average parties), if that is not met you'll be charged $200 for the kit.
The Join for Free Kit has no sales qualification, and you receive only 2 cloths + a small amount of business supplies.
Curious about the difference between the kits? Download the full Kit Comparison Chart, but here's a peek: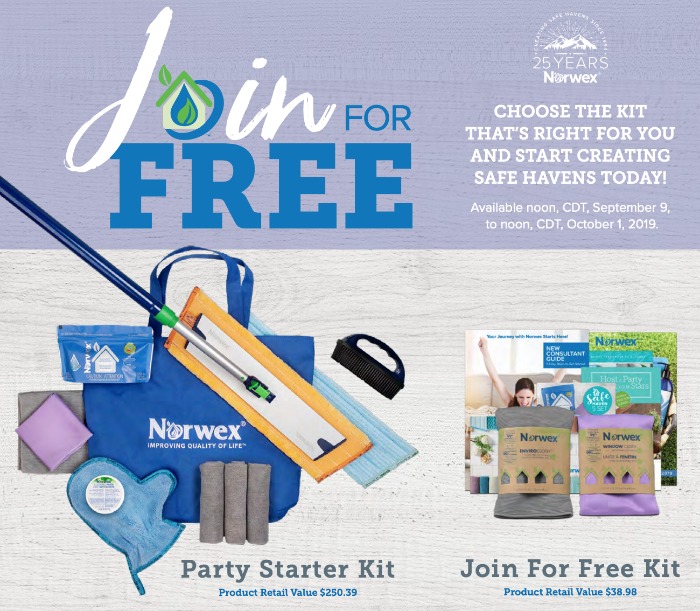 This Join for Free Kit is only good through noon CST, October 1st. Please reach out to me and I'll answer any questions!