It's back for the month of April 2023! The Norwex Virtual Starter Kit is available as one of two kit options when new consultants join this month!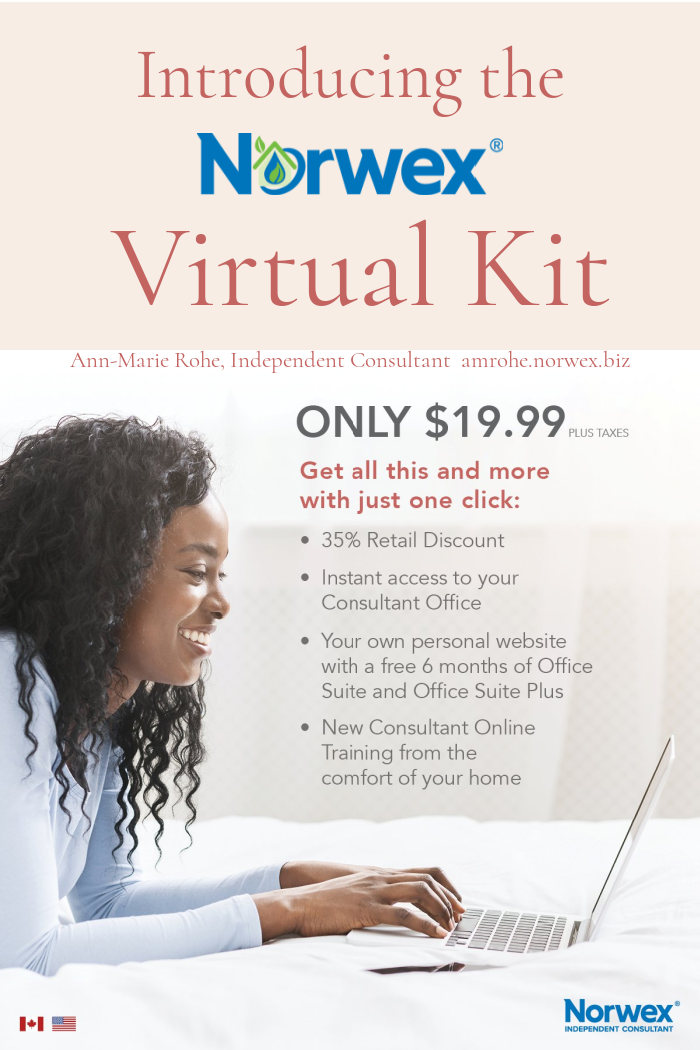 Norwex Virtual Starter Kit
Announced April 1st, the Norwex Virtual Starter Kit can be purchased for $20 + tax. Unlike the traditional starter kit, the virtual kit has no sales requirement and also has no product included.
Wait, what? No product? Yup! Rather, the virtual option offers immediate access to training and resources, the immediate ability to earn 35% on everything you sell – or use it as a personal discount on your product purchases.
What if I want the regular kit?
It's still there! If you don't already have our amazing microfiber Superior Mop System, you might consider signing up with our standard starter kit which includes the mop and so much more!
Let me break it down for you.
Select "Virtual Kit" – you'll pay $19.99 + tax and you can enjoy no commitment, no minimum sales requirement, for at least 6 months.
Select standard "Starter Kit" – you'll pay $9.99 + tax for shipping the full starter kit with products shown below. The kit cost of $200 won't be charged until after 90 days, or you'll earn it free and NEVER be charged when you have $1,000 in sales your first 30 days OR $2,000 in sales your first 90 days.
Check this flyer for the details!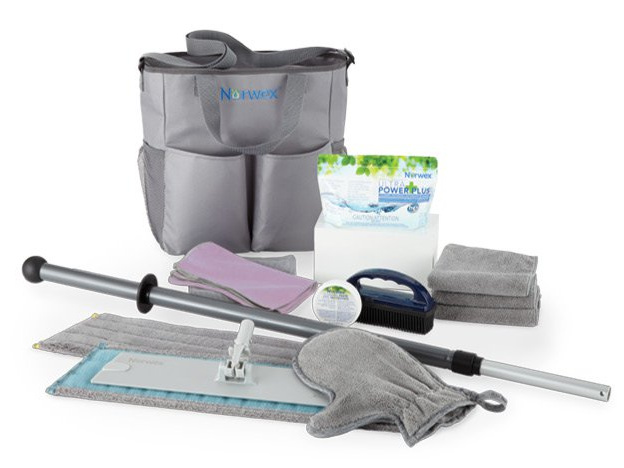 Norwex Virtual Starter Kit Video
We've got a quick video that breaks it down for you!
View the
Virtual Kit FAQs here
.
Earn Free New Consultant Rewards
"But wait, there's more!" It's called our New Consultant Rewards … it's a free gift bundle from Norwex! When you sell $400 in your first 15 days, Norwex rewards you with a FREE bundle of products valued at more than $150!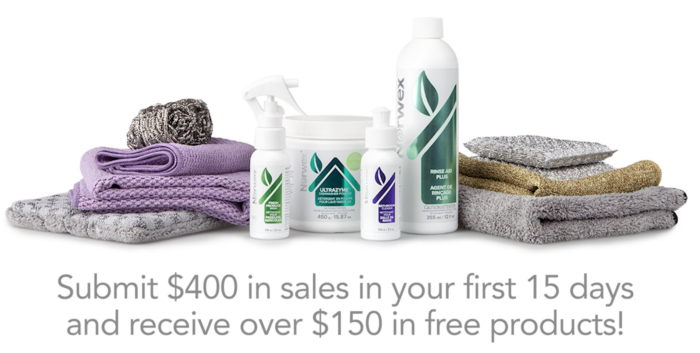 Included in the New Consultant Reward Package:
UltraZyme Dishwashing Powder
Rinse Aid Plus
Dry and Buff Car Cloth
Spirinetts (2-pack)
SpiriSponges (2-pac)
Veggie & Fruit Scrub Cloth
Bathroom scrub Mitt
Fresh Produce Wash, 2 oz.
Bathroom Cleaner, 2 oz.
Kitchen Towel
Kitchen Cloth
Maximize Benefits with an Upgrade Package
Here's a smart way to earn the New Consultant Quick Start Bonus immediately. At the time of sign-up only, you can choose to purchase an Upgrade Package, which is an optional add-on bundle of products.
The Upgrade Package has a Personal Retail Sales (PRS) value of $410.69 (yep – over $400 value, so you've just earned yourself the New Consultant Quick Start Bonus above!), but after your sparkly new Norwex consultant discount, you'll pay just $266.95 plus shipping and tax.
Norwex Virtual Kit FAQs
Q. How do I get started with the Virtual Kit option?
A. Simply connect with me and let me know you'd like to join with the Virtual Kit, or sign up here. You'll start receiving Consultant benefits immediately.
Q. Can I start the "traditional" (Starter Kit) way?
A. Absolutely! The traditional Starter Kit option is always available.
Q. When does the Virtual Kit promotion end?
A. June 1, 2022 at noon, CT.
Q. What's in the Virtual Kit?
A. Nothing will be shipped to you when you join with the Virtual Kit. This kit is your virtual access to all Consultant tools, resources and of course your 35% Retail Discount.
Q. What if I don't sell $1,000 in 30 days or $2,000 in 90 days?
A. That's OK! There is no sales requirement with the Virtual Kit. However, when you do meet any of the above criteria, Norwex will ship you the products in our regular Starter Kit for FREE! That's the Superior Mop System, EnviroCloth, Window Cloth, Dusting Mitt, Face & Body Pack, Rubber Brush, Ultra Power Plus.
Q. Do I still get my Consultant commission/discount if I start with the Virtual Kit?
A. YES! 35%!
Q. Which kit should I start with?
A. It's really up to you! If you're a Norwex fan and already know the products, the Virtual Kit is a great option. If you'd like to have the joy of unboxing new Norwex products now and earning them for free by selling $1,000 in 30 days or $2,000 in 90 days, you may be interested in the Starter Kit.
Q. If I choose the Virtual Kit, do I qualify to earn the free $150 product package with $400 in my first 15 days?
A. YES! Plus in April 2023 only, you'll get an additional $20 Shopping Spree when you opt in to our 6-month free trial of our consultant office suite!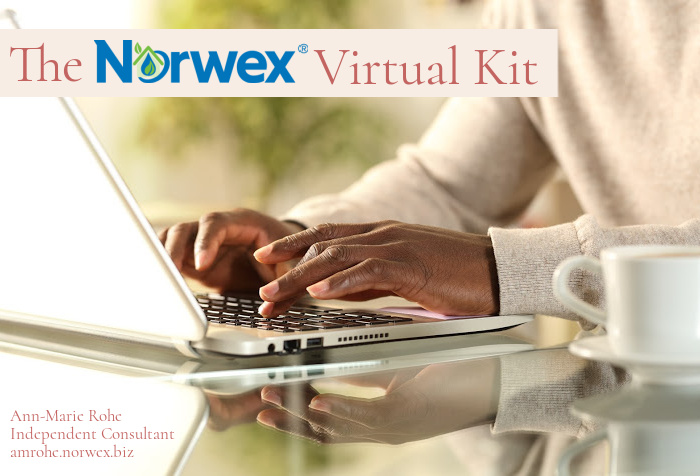 Is Norwex for You?
Watch this quick video to learn more about what it's like to be a Norwex Independent Consultant.
What's next?
Read our FAQs on becoming a Norwex consultant to for a few more questions you may be wondering about.
When you're ready to join and you don't already have a Norwex consultant, I would love to help you get started. Join with the virtual kit or standard kit here. Once you sign up I'll be notified and reach out to you!
Have questions? Contact me.