While we anticipate the release of our fall catalog in the coming days, let me share with you our Norwex August 2020 specials for customers and hosts!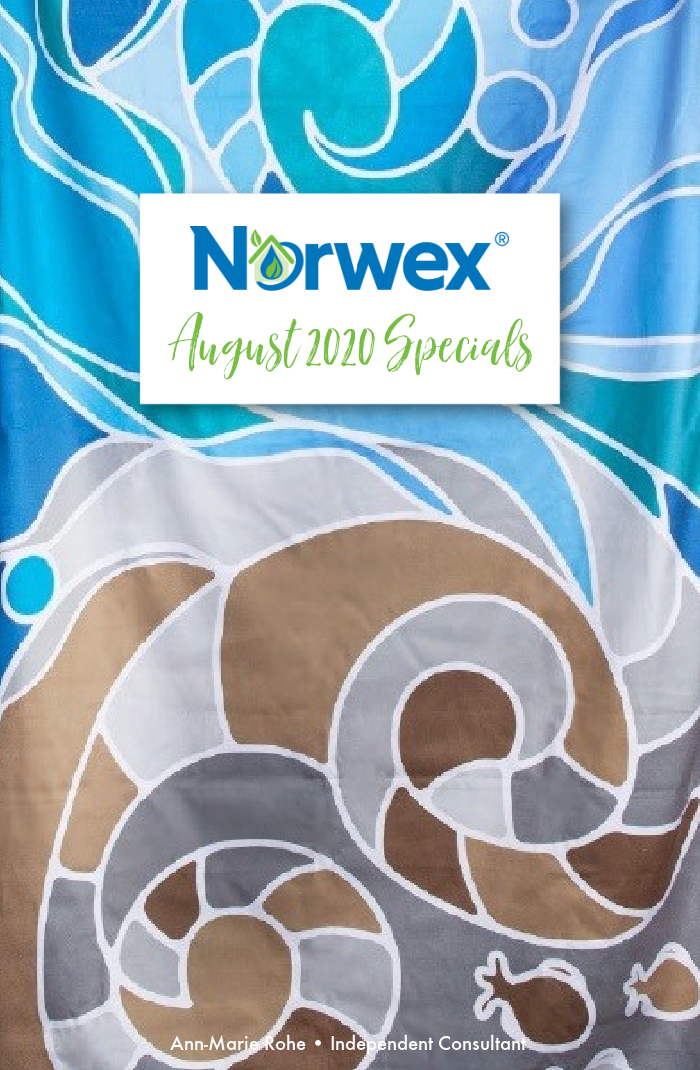 Norwex August 2020 Host Specials
All Norwex hosts have the opportunity to earn freebies four different ways! Here's our Norwex August 2020 host specials you can earn when you share our catalog with your friends in August!
Earn these free products based on the number of different buying guests on your party:

Based on total product sales from your party, you're then rewarded with free shopping credit!

This one's still a surprise!! I'll update as soon as I hear more, but Norwex rewards hosts whose friends book their own party!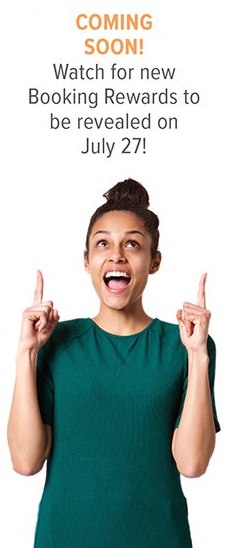 When you have at least 1 booking and at least $350 in product sales, you'll earn even more!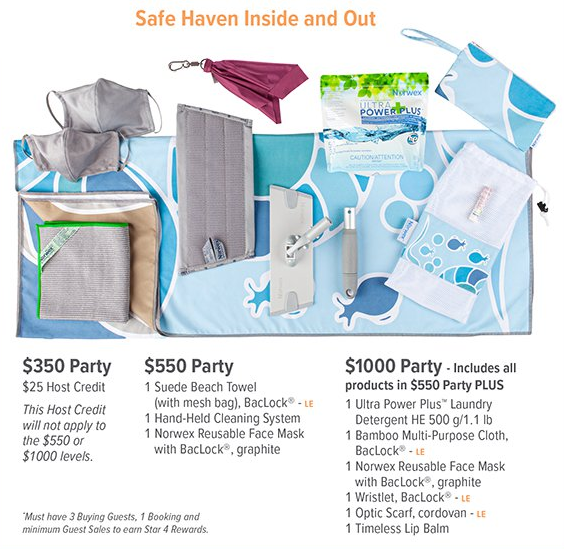 How to host a Norwex party
With social distancing in place, I am hosting online events only for the foreseeable future. And the good news is that hosting a Norwex online event is EASY:
Pick a week that works for you, and I'll create a private Facebook group for your event (or Zoom works too!)
Invite your friends, family, colleagues from anywhere in the U.S.!
Share what you love about Norwex, and I'll share facts & videos about Norwex and our commitment to a safer, healthier planet.
Collect orders and cash in on our free host rewards program!
Your friends will thank you for introducing them to a safer, healthier, quicker and easier way to clean, with Norwex!
Read more about our hosting program and contact me soon to reserve your date!
August 2020 Customer Specials
When you attend a party, or shop online with me, you can purchase any or all of our Customer Specials!
We have two customer specials in August: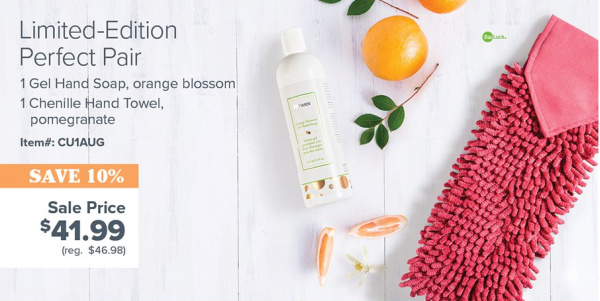 Special #1 is our new Gel Hand Soap in orange blossom, and a Chenille Hand Towel in pomegranate color, together for only 41.99.
Orange Blossom Gel Hand Soap: Our limited-edition, lathering Everyday Clean Orange Blossom Gel Hand Soap cleans as well as moisturizes. Aloe Barbadensis Leaf Juice and Allantoin naturally hydrate and soften your skin. Orange essential oil imparts a light scent with no synthetic ingredients.
Chenille Hand Towel: Super soft, nubby and containing our BacLock microsilver to self-purify, and I even show you how to hang a Chenille Hand Towel!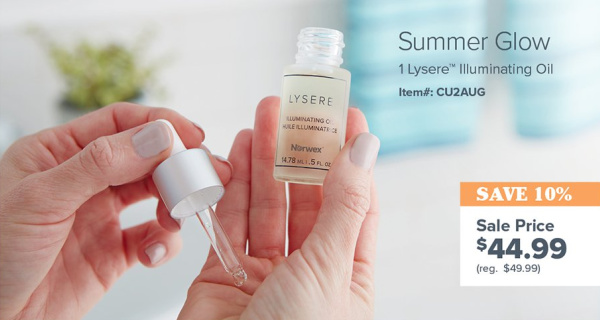 Special #2 is our Lysere Illuminating Oil, on sale for just 44.99.
Give your skin what it craves with Lysere Illuminating Oil. Plant-derived vitamins and antioxidants and key Nordic "super-food" ingredients like Sea Buckthorn and Arctic Cloudberry nourish your skin and restore your inner glow so you can face each day looking bright and dewy-fresh.
Norwex August 2020 Specials will take effect at 12pm CT August 1st. Reach out to me to book a virtual Norwex party, or order online 24/7!