Our highly anticipated Norwex Fall 2021 new products have been launched! Totally new products and trending fall colors are now available!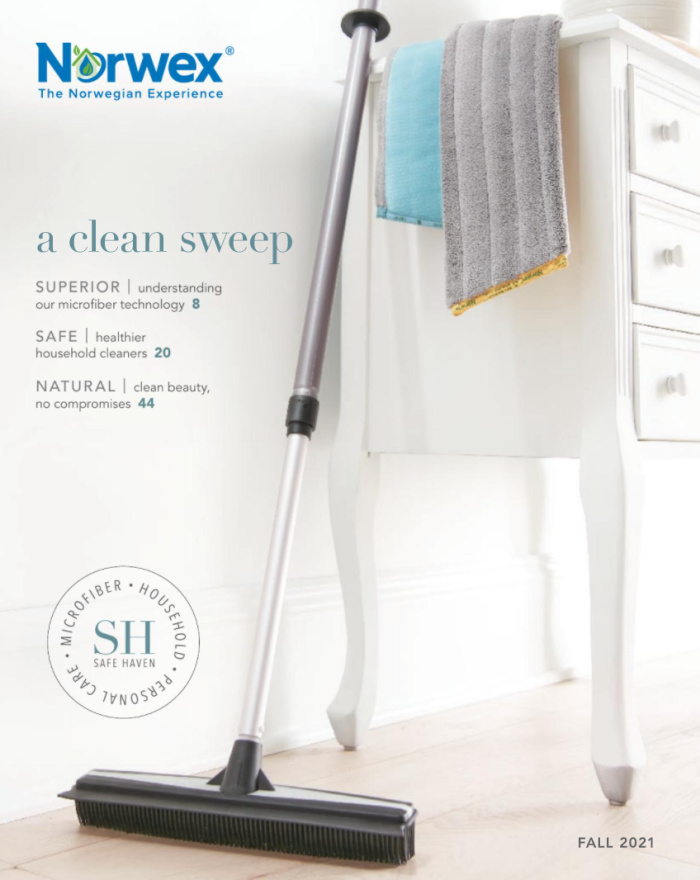 Norwex Fall 2021 New Products
First, let's start with totally new Norwex products.
Prebiotics in Skincare
While I am familiar with the benefits of probiotics, I didn't know about the benefits of prebiotics and postbiotics until learning about them at our national conference. Prebiotics actually help the probiotics in keeping your skin (as well as your gut) healthy.
After much research and refining the formulas, Norwex has two new products to add to our skincare collection:
Lysere Prebiotic Deodorant (shown here next to our Crystal Deodorant made from natural mineral salts) and Lysere Moisture Rich Body Lotion, a probiotic and antioxidant formula.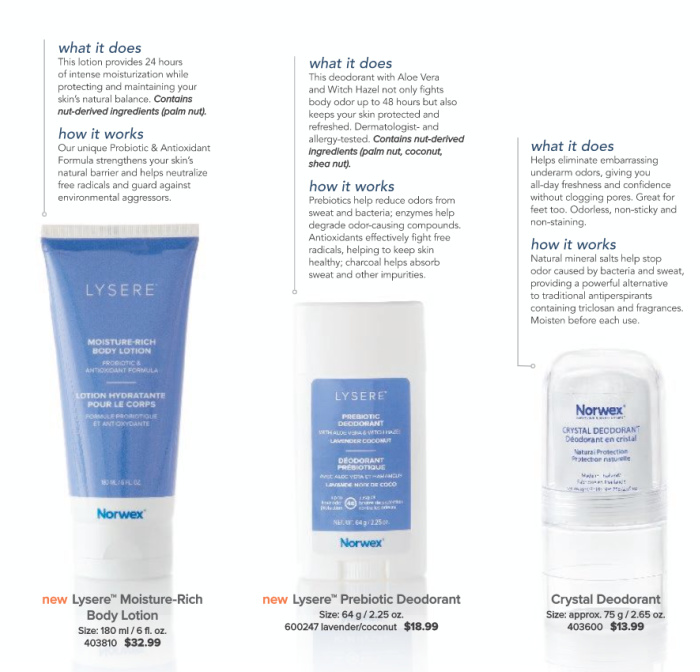 Next up are two new products that work well together!
All-Purpose Cream Cleaner and Utility Brush
Think of our new All-Purpose Cream Cleaner as an easy, no-water-needed version of our elbow-grease-in-a-jar, Cleaning Paste. The cream formula has a bit of grit to it, giving it extra power for tough jobs. And with no water needed, it's perfect in areas such as college dorms, camping and even RV life!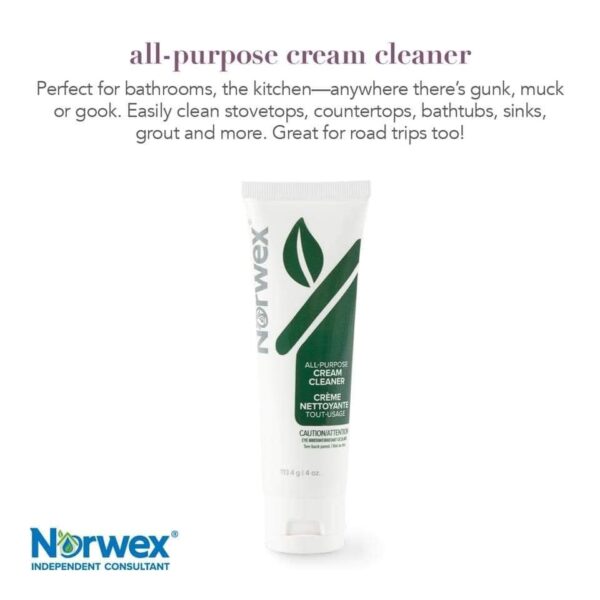 The Utility Brush is a handheld tool for getting in those nooks and crannies, like around stove burners, faucets and in your car's dashboard.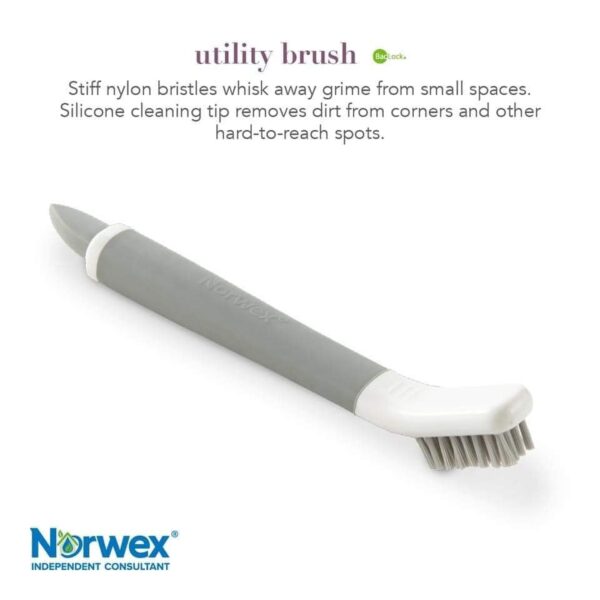 They are also available together as a money-saving Dynamic Cleaning Duo!
Rubber Brush Attachment
If you're a fan of our Rubber Brush, meet its new big brother … the Rubber Brush Attachment for our telescopic mop handle! Use for sweeping away spilled cereal, pet hair off furniture, or flip it around and use the built-in squeegee for liquid spills. An added benefit is that the rubber bristles have BacLock microsilver to keep bacteria at bay.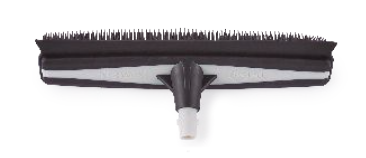 We're so tickled with this new product we even featured it on the cover of our Fall 2021 catalog (see top pic). It's also available as a system with the telescopic mop handle, for those that don't already have our top-selling mop system.
Bamboo Multipurpose Cloth
Norwex microfiber cleaning cloths now have a new product addition … a Bamboo Multipurpose Cloth! Bamboo is strong, highly renewable, requires very little water to grow, grows fast and without the use of pesticides or fertilizer.
The bamboo we use in our new Bamboo Multipurpose Cloth is FSA (Forest Stewardship Council) certified.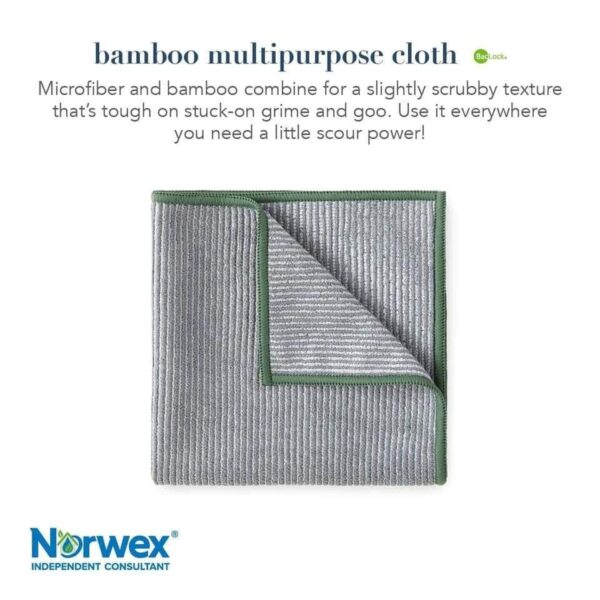 Now let's move on to new colors in our customer-favorite products!Perhaps the product most anticipated to have a new color option … our Norwex Pillowcases!
Norwex Pillowcases in Graphite
What makes Norwex pillowcases so special? Laying your head on lux, super silky microfiber is a dream. But the benefits go way beyond the feel.
Our pillowcases and sheets have our BacLock microsilver technology embedded into the microfiber, keeping your sheets fresher, longer.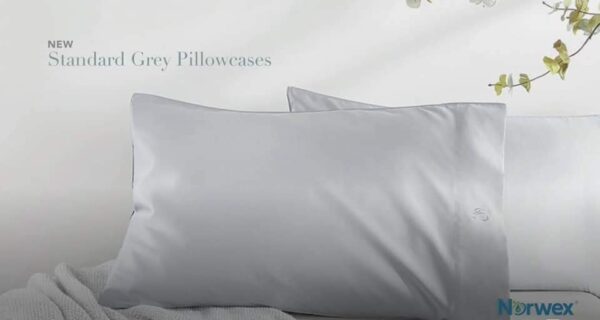 What's more, is the proven acne-reducing and even acne-preventing benefits of BacLock: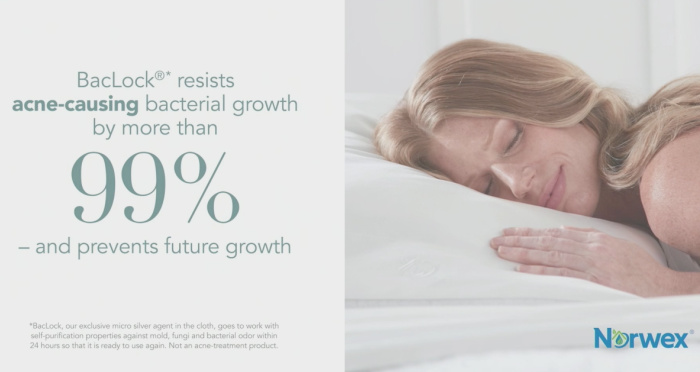 Order the new graphite pillowcases (available in standard size only), or original cloud color in pillowcases and sheets in sizes queen and king, here.
Teal is the Real Deal
A trending color for fall is teal, and we've added it into several of our favorites: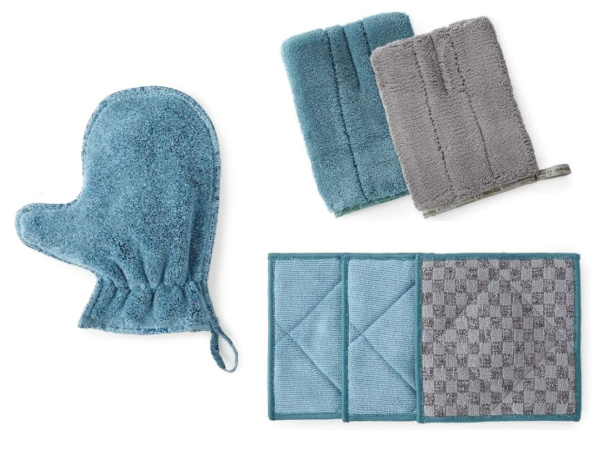 Earthy Mushroom
Two new colors in our popular Chenille Hand Towel are Mushroom and Oatmeal, plus we have a new mushroom color, diamond textured Kitchen Towel and Kitchen Cloth (available as a set, individually and as a Kitchen Cloth Trio 3-pack):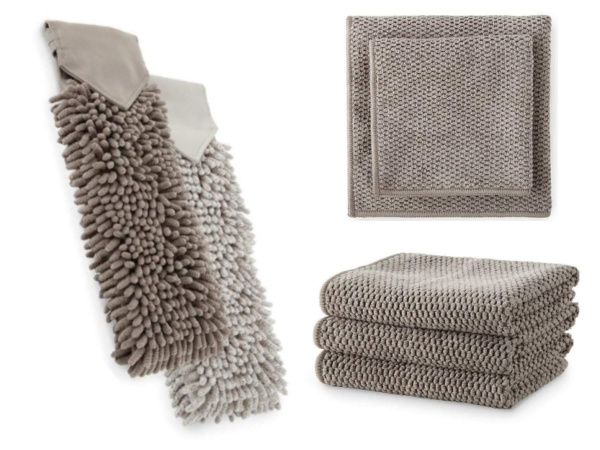 (P.s. if you're unfamiliar with the fluffy hand towel on the left, read more about it in my article on how to hang a Chenille Hand Towel!).
Our Norwex Fall 2021 products are available to order now!  Even better is earning them free by hosting a party either in your home in central Indiana, or online anywhere in the U.S. Our referral rewards program is easy, fun and most definitely rewarding! Learn more and complete this form to book yours today.