Our newest products have just launched in our Norwex Holiday 2022 catalog! See what's new for your home and family.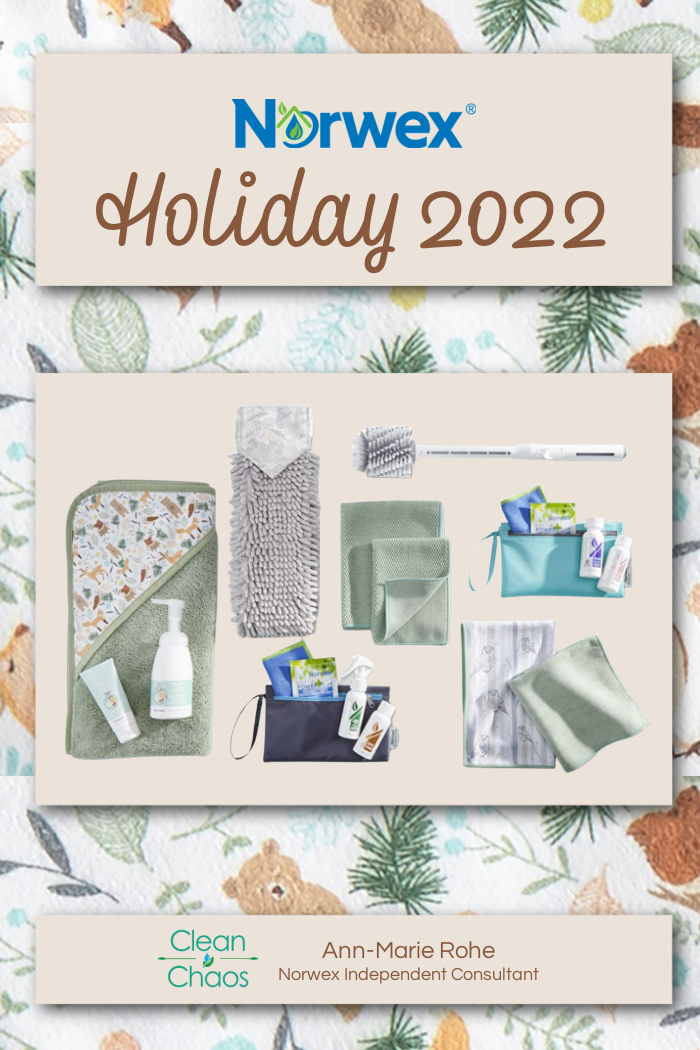 New Norwex Holiday 2022 Products
Let's jump in! First up, ask yourself this: How "clean" is your toilet??
Toilet Bowl Cleaning System with BacLock®
I've been using our Toilet Bowl Cleaning System for a few weeks now, and I love the one-handed ease-of-use. With the push of a button, the system dispenses our Bathroom Cleaner from the built-in reservoir, and cleans effectively with our nontoxic cleaner.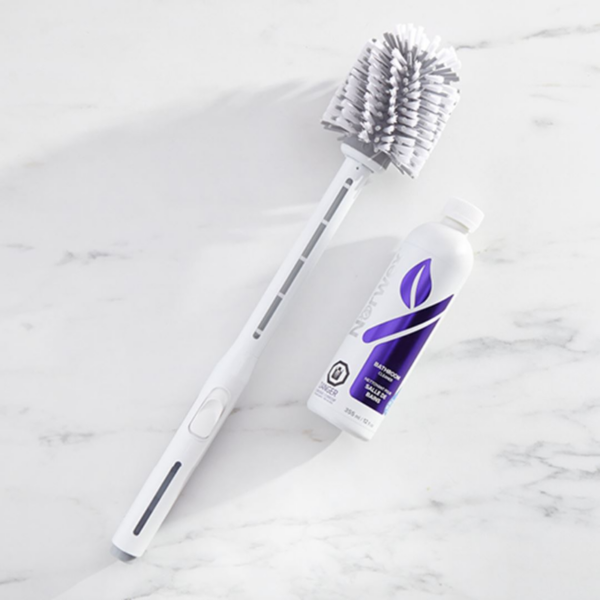 Other consultants who've also had the chance to preview the product say that despite not having the extra extension to clean the rim as our Ergonomic Toilet Brush does, this new system does a great job reaching and scouring under the rim!
Learn how to use the Norwex Toilet Bowl Cleaning System and purchase it here.
Mighty Mini Laundry & Kitchen Set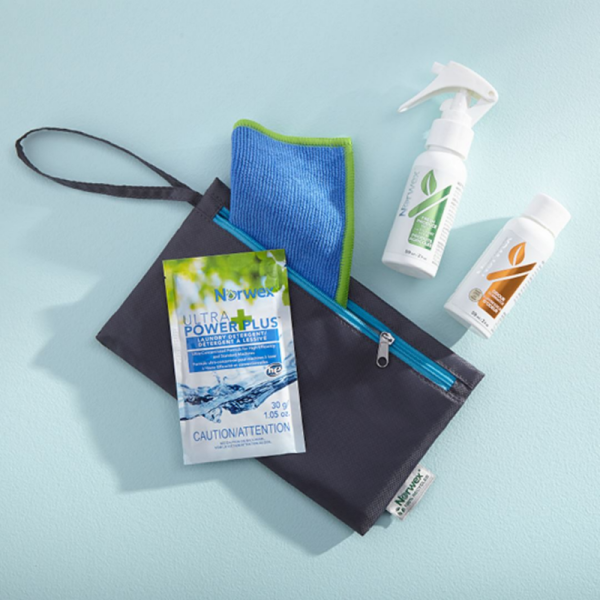 This great sampler set includes:
Wristlet, charcoal
Mini EnviroCloth, blue with green trim
Ultra Power Plus laundry detergent sachet sample (1.05 oz)
Odour Eliminator concentrate sample (2 oz)
Fresh Produce Wash sample (2 oz)
Mighty Mini Bed & Bath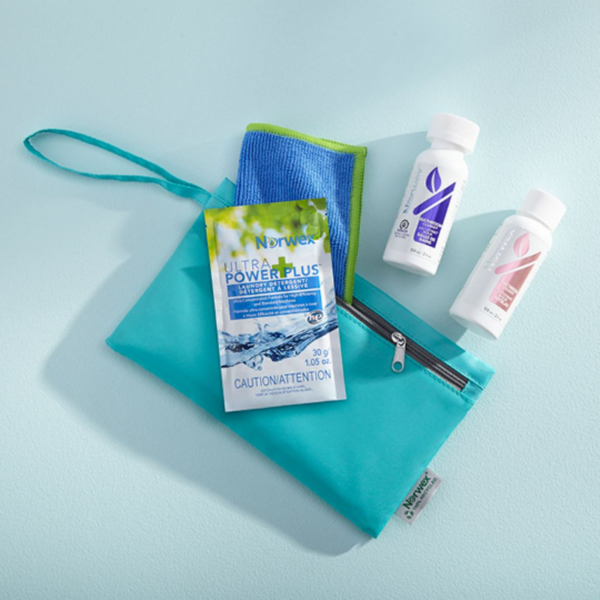 This sampler set includes:
Wristlet, turquoise
Mini EnviroCloth, blue with green trim
Ultra Power Plus laundry detergent sachet sample (1.05 oz)
Bathroom Cleaner concentrate sample (2 oz)
Mattress Cleaner sample (2 oz)
The Mighty Mini Bed & Bath set is available here.
Kids Hooded Towel, Sage with Woodland Print Hood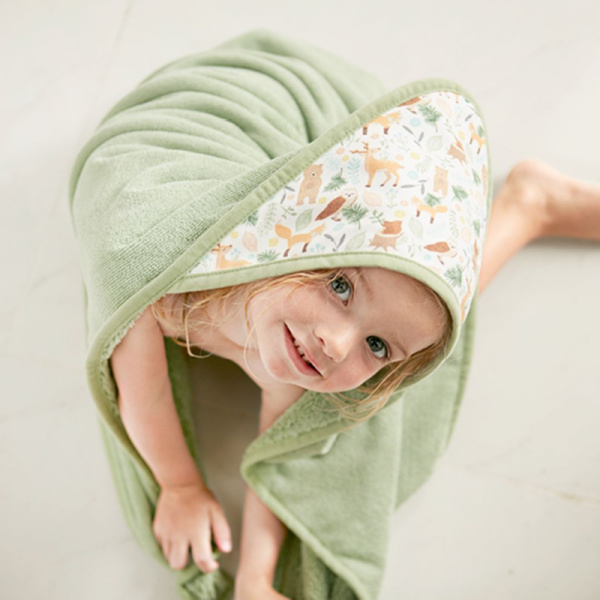 Did you know Norwex has the cutest and cuddliest baby & kid products?  The new "woodland" theme Hooded Towel is no exception! It's made with our super soft microfiber with BacLock. Find it here.
Chenille Hand Towel, Woodland Reversible
I love our newest themed Chenille Hand Towel in the woodland theme, and it's even reversible! One side has an embroidered owl, and the reverse is a woodland print.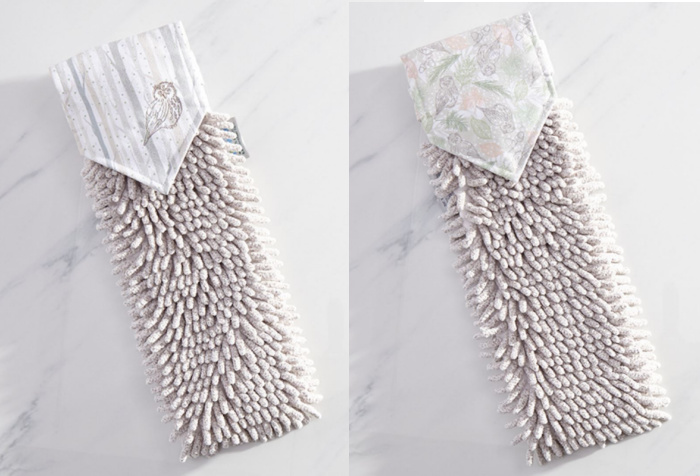 Purchase the Chenille Hand Towel in woodland pattern here. And if you are like I was and unsure how to hang a Chenille Hand Towel, I have you covered!
Window Cloth, Woodland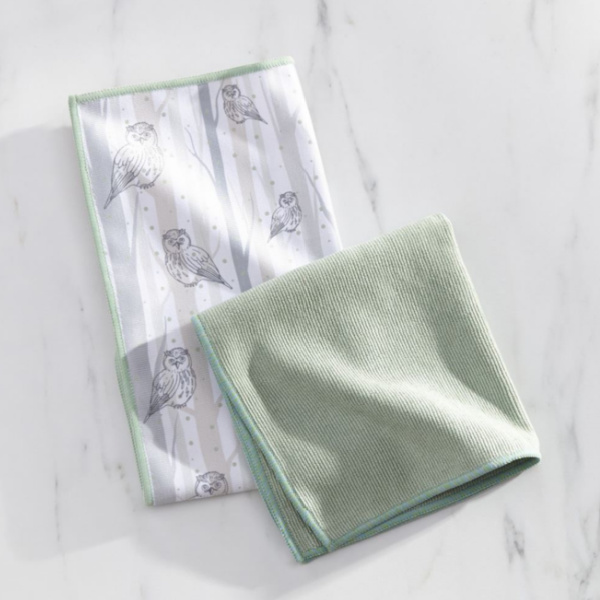 If you've been a Norwex fan for a while, you know we love an opportunity to create another themed Window Cloth! Last year's Reindeer Window Cloth has made a return, in addition to a new woodland themed Window Cloth.
Both match perfectly with the new EnviroCloth in limited edition sage color, shown above.
Kitchen Towel and Cloth, Sage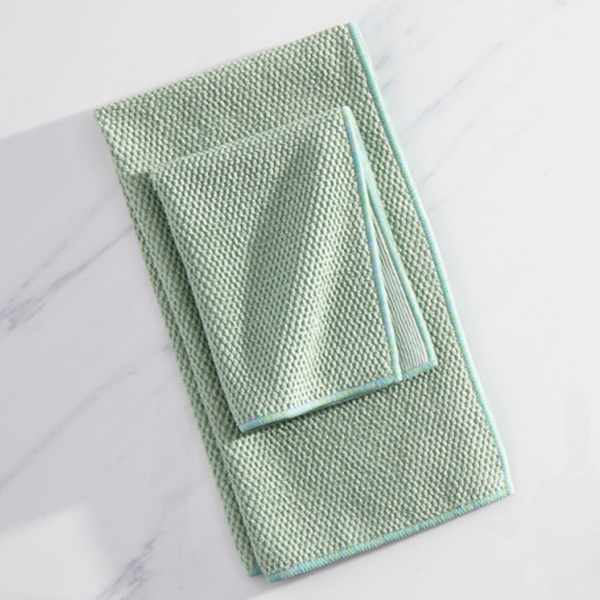 Keeping with the woodland color palette, we have a new limited-edition color for Kitchen Cloths, Kitchen Towels and a set of one each. You'll find the different options here.
Foaming Hand Soap and Hand Lotion, Gingerbread scent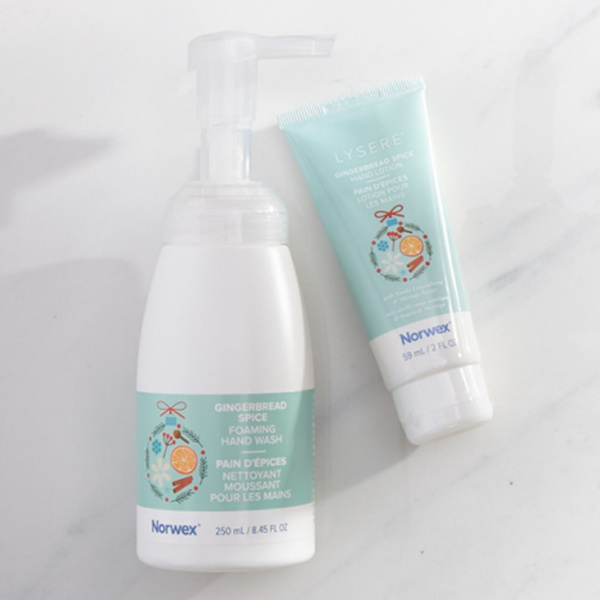 Last year we offered Sugar Plum, and this year it's Gingerbread! Each is available separately, or together as a duo to save a few bucks.
Returning Holiday Favorites
Returning to our Norwex holiday 2022 product lineup this year, you'll also find:
View the PDF of our Holiday 2022 catalog here.
The best way to get a great discount or even earn free products, is by hosting a Norwex party with me!
And if you have a passion for our mission and could use extra income this season and beyond, consider working with me as a consultant. Reach out with any questions!