All January, you can save 20% on 2-packs with Norwex masks on sale!

What's Special About Norwex Masks
Back in the late Spring I announced that Norwex personal use masks were coming … and wow did that gain some attention!
Our face masks are made with Norwex microfiber containing BacLock, our antimicrobial microsilver that self-purifies the microfiber. BacLock inhibits the growth of mold, mildew and bacterial odor.
Additionally, Norwex masks have been proven to filter 81% of .1 micron size particles, making them incredibly effective – more so than cotton, paper or other materials.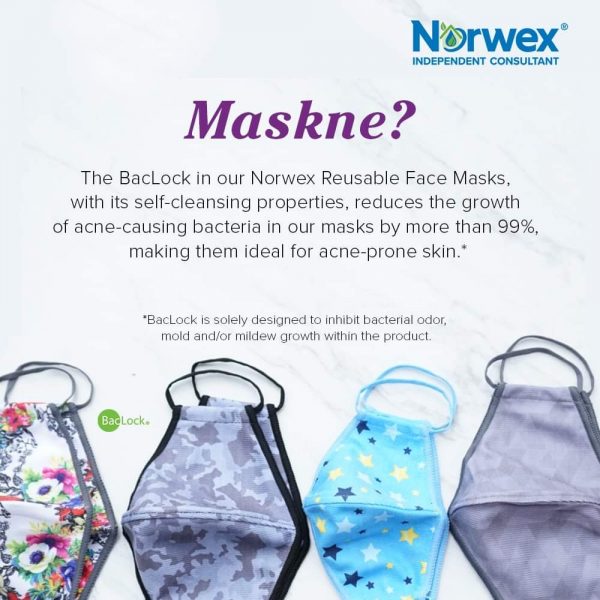 Our masks have the added benefit of being more comfortable, breathable, and easy on the skin thanks to BacLock's self-cleansing properties.
Norwex Masks on Sale
Here are the details for how to score our Norwex masks on sale:
The sale includes each of our four Norwex reusable face masks: Geometric, Blue Camo, Floral for adults, and Stars (kids mask ideal for ages 3-8).
The discount applies to limited-time-only 2-packs of the same pattern.
Sale ends at 12:00pm CT November 1, 2020 or while supplies last.
Also available in the sale is a bundle with wristlet. The wristlet features a blue zipper on one side for your clean mask, and a gray zipper on the other side. Drop your used mask in the gray zippered side to remind yourself to rinse, wring and hang dry when you get home!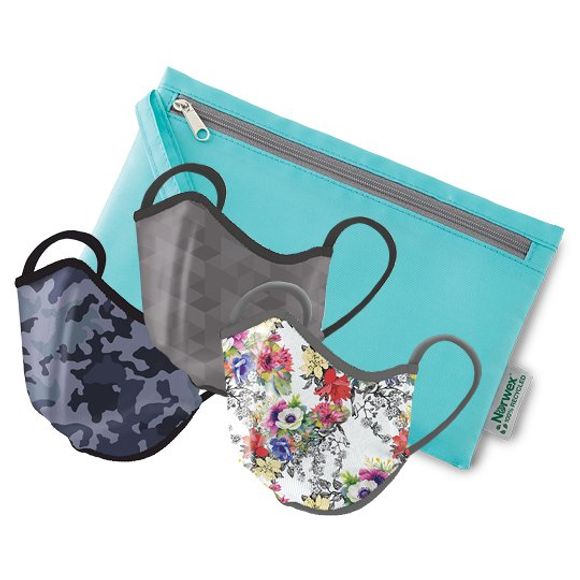 How to Care for Norwex Masks
Care instructions for your Norwex masks will be included with your order. Launder using eco-friendly, 100% biodegradable Norwex Ultra Power Plus or Liquid Laundry detergent (or other earth-safe laundry detergent free from fillers). Avoid fabric softener and bleach. We recommend air drying to help avoid shrinkage.
If I can help in any way, please reach out to me. As a Norwex Independent Consultant, it's my job to consult! I also invite you to follow my Clean Chaos Facebook page for sales, environmental articles and announcements.