Norwex Personal Use Masks will be available for customers to purchase beginning Sunday July 26th at 12pm CT, to provide safety, care and comfort for individuals, with the added benefit of self-purification with our BacLock microsilver embedded into the microfiber of each mask.
Please see my latest update below!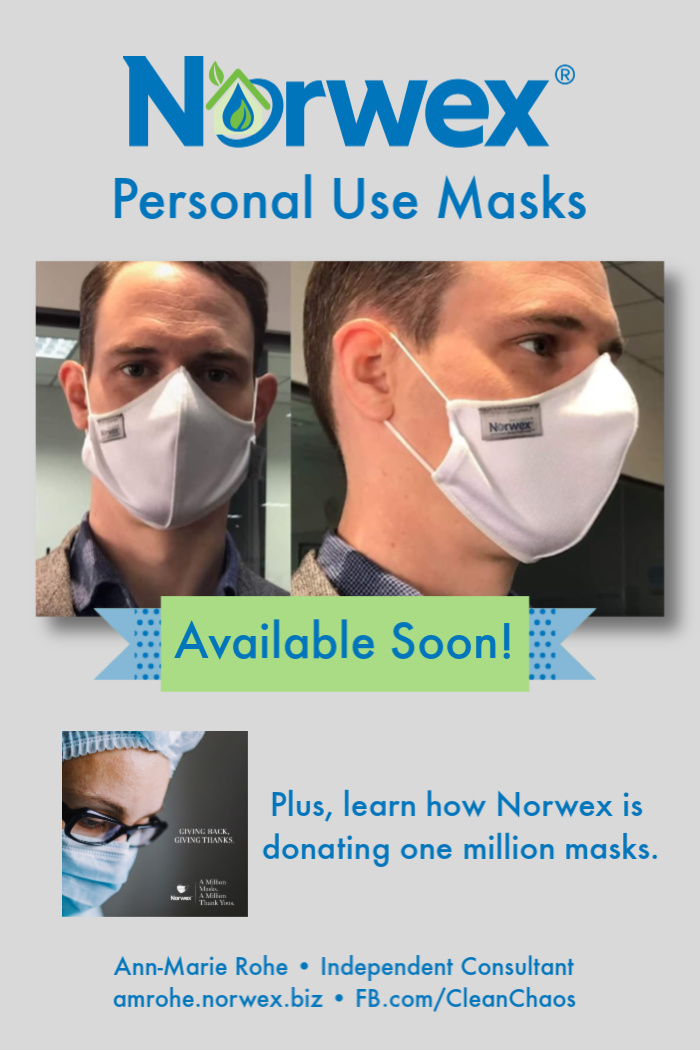 A Million Masks. A Million Thank Yous.
When I watched the announcement by our Global Chief Executive Officer Judy LeTain (read here or watch below), I was moved to tears. This is a challenging time for the global community. Many friends and customers have experienced job loss, countless others are food insecure, and those on the front lines in the medical field are without adequate personal protection equipment to prevent themselves from becoming sick.
Norwex is stepping up in a big way, partnering with Donate PPE to donate one million masks to front line medical care professionals. We will work with organizations in all of our markets to identify where the greatest needs are, for these donated masks.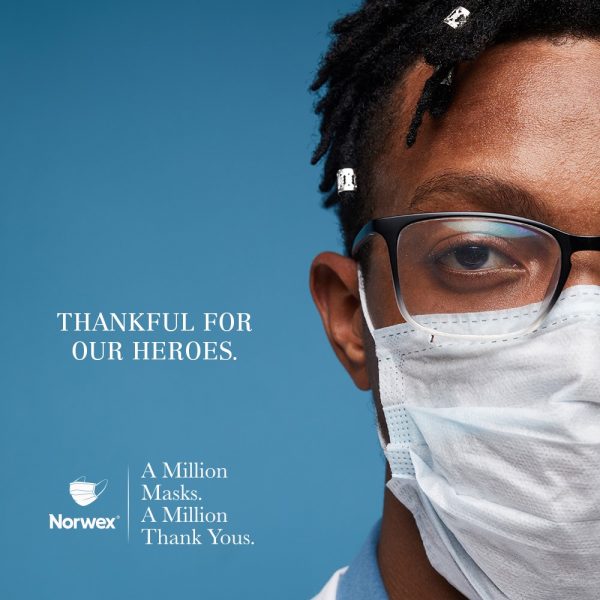 Norwex Personal Use Masks
Additionally, in a matter of just a few weeks, Norwex researched, tested and began manufacturing Norwex Personal Use Masks.
Made with Norwex microfiber containing BacLock microsilver, the mask material is the same as our Window Cloth, which filters 81% of .1 micron size particles.
I am so incredibly proud to represent a company that has stepped up in such a big way to provide a solution for personal health and safety during this global pandemic!
Watch the announcement from our Global CEO:
FAQs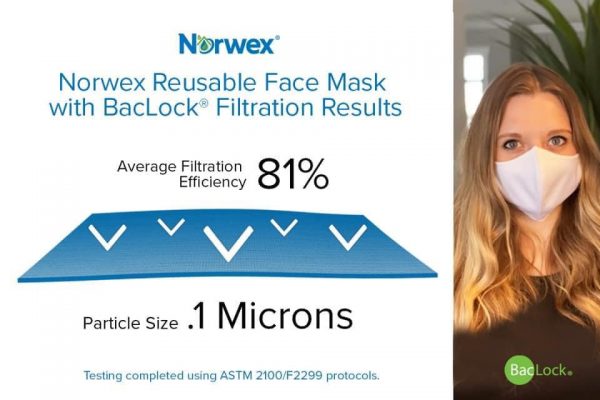 We understand there are many questions surrounding the announcement of Norwex Personal Use Masks! I do not yet have all the answers, and will update this post as more information becomes available.
Here are some answers to frequently asked questions surrounding the masks. This includes updated information as of June 27, 2020:
When will the Norwex Personal Use Masks be available for purchase? Norwex consultants have been able to order in limited quantities as supplies have become available, and fulfill customer orders independently. When our new fall catalog comes out at 12pm CT TODAY, July 26th, masks will be available here.
How do these compare to N95 masks? Norwex Personal Use Masks are intended for personal use, not to replace N95 masks or PPE. They will be a great option to wear on top of N95 masks to help protect and extend the life of those masks for healthcare professionals. The Window Cloth material used in our masks has been tested and found to filter 81% of .1 micron size particles. The microfiber is embedded with Norwex BacLock microsilver for self-purification purposes.
Will there be child size masks available? Yes! Order kids masks here beginning 12pm CT July 26th, while supplies last.
Please refer to this full explanation of the Norwex Mask Initiative detailing the One Million Masks donation as well as Norwex Personal Use Masks.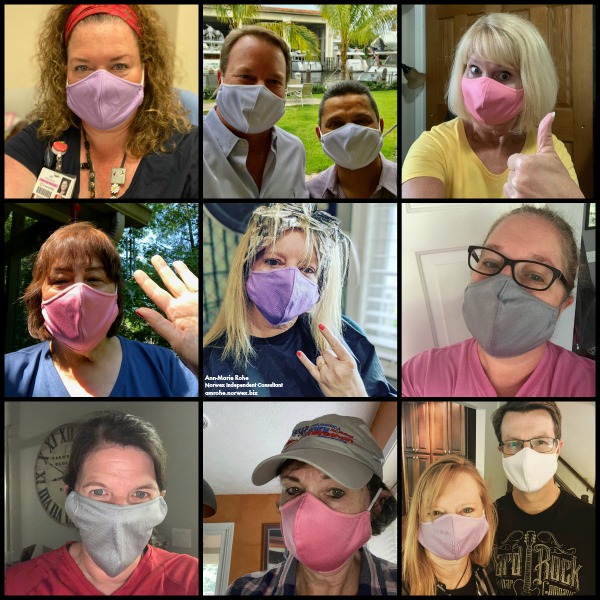 How can you help?
There's never been a bigger need to have advocates for our mission around the country, than right now. Norwex is in less than 3% of homes in the United States. We simply need more voices! If you would like to become a part of our mission, I would love to explore with you the impact you can make! Learn more about our consultant opportunity here, or connect with me personally.