It may be Earth Month, but shouldn't we always be thinking of ways to be more sustainable and good to our earth? Norwex has you covered 365 days each year. Take a look at our newest Norwex April specials for how you can save this month on our eco-friendly and clean home and body products!
Norwex April Host Rewards
First, have you seen our new limited edition spring products?
This month's free hosting rewards feature some of our most popular bathroom products, but they can be used anywhere in the house!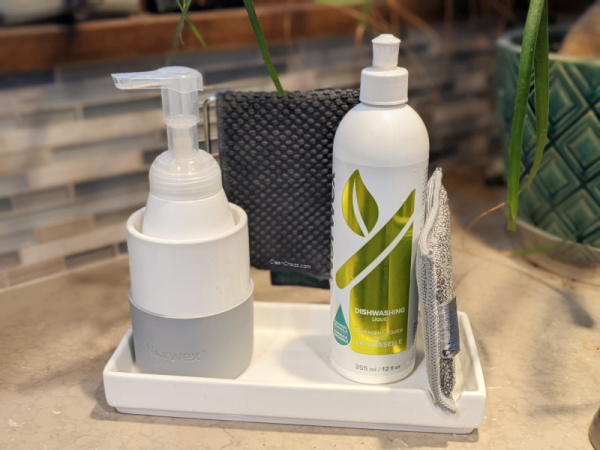 When you open a referral link for an online party, or when you host an in-home demo, you can earn these rewards free during April:
See the flyer below for details on how to earn these items and more, for free when you host a Norwex event with me!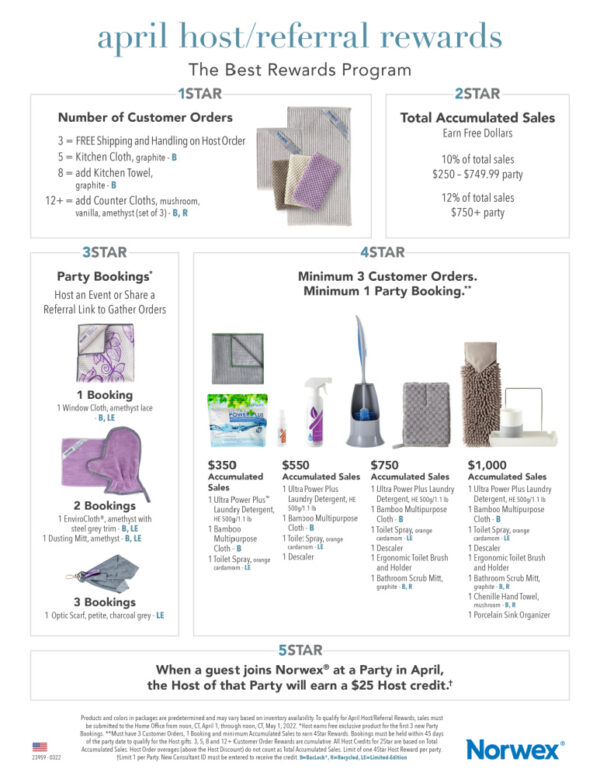 I would love to help you earn our free hosting rewards! Reach out to me to chat about a party online, in your home, or hybrid – lots of options!
April Customer Specials
We're a-buzz with our Norwex customer specials for April! Check out the limited edition bee-themed Chenille Hand Towel and Window Cloth, plus coordinating EnviroCloth, Kitchen Towel and Kitchen Cloth! All of these can be found here.
Also this month we're offering a special gift with purchase: Buy a Safe Haven 5 Set – powder detergent or Safe Haven 5 Set – liquid detergent, and get a sample size Descaler for free!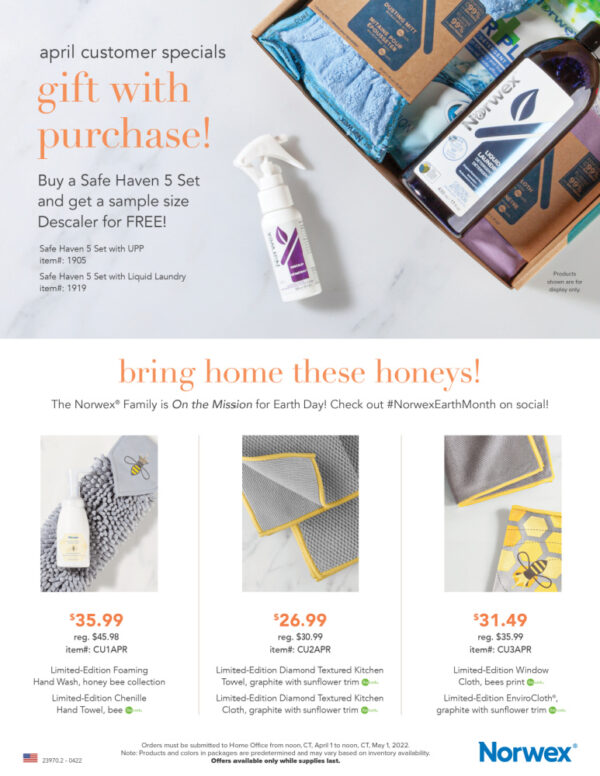 April Spend & Get Specials
And last but not least are our Spend & Get specials!
Spend $99 and get a limited edition Veggie & Fruit Scrub Mitt for only $5
Spend $110 and get a full-size Fresh Produce Wash for only $15!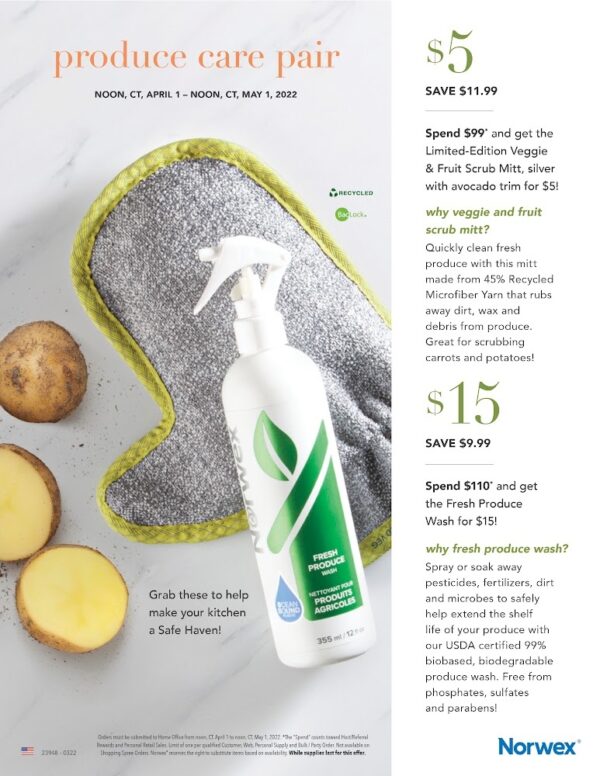 I invite you to follow my Facebook page for product updates and fun content centered around being kind to each other and to the earth!