Floral, avocado and Caribbean blue are the colorful themes you'll see in our new Norwex Spring Products 2022 just released!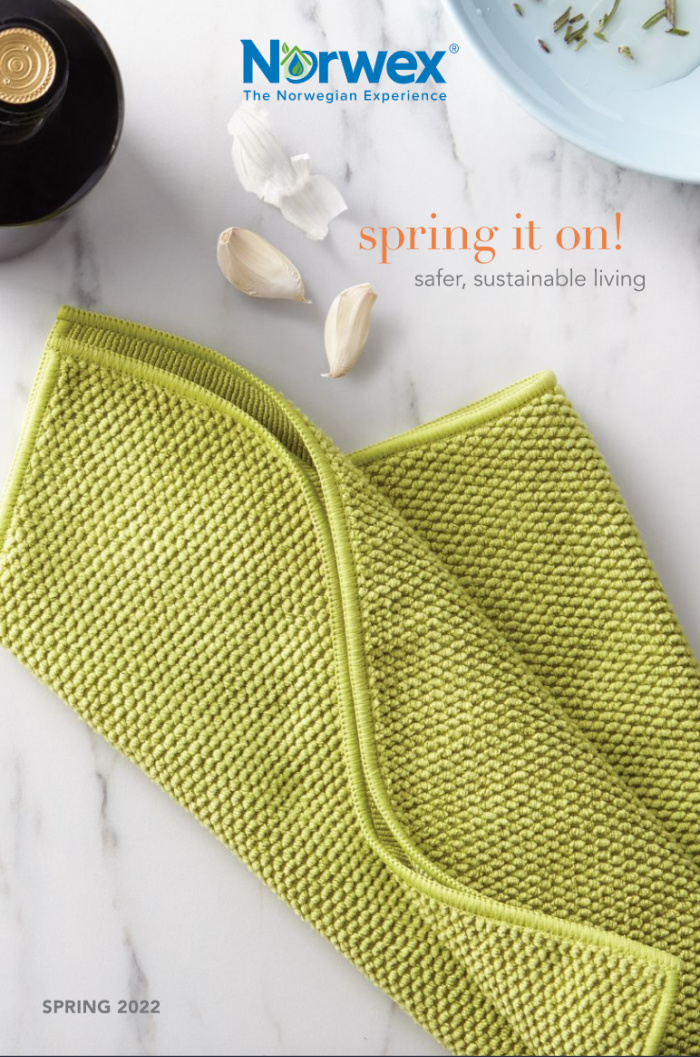 Flip through the mini-catalog here.
Norwex Spring Products 2022
If you've been a Norwex fan for a few years, you'll spot some returning favorites in our spring line-up, such as:
Another returning item was a recent host-exclusive, our XL Mop System! This beast of a mop will tackle the largest floor spaces with ease. It's available with or without the telescopic pole, so if you already own our system you can choose to just add the XL set of base and pads.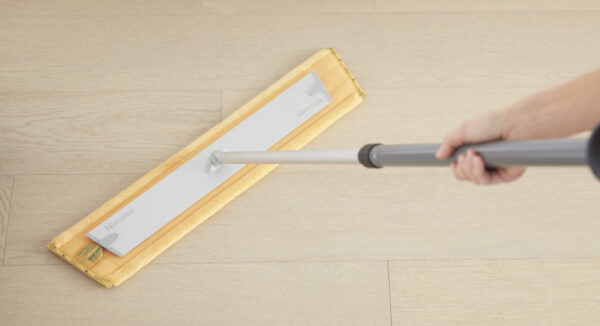 Now let's get to our bright and bold new Norwex spring products!

Probably my favorite new spring product is our limited edition Window Cloth Mitt in a gorgeous floral!
Made with our slick, high quality Window Cloth microfiber containing our antimicrobial agent BacLock microsilver, the two-sided mitt slips on your hand to polish windows, mirrors, chrome and stainless steel easy and streak-free! Spritz the surface with a little water, and use the mitt dry.
For dirtier surfaces, clean first with a damp EnviroCloth (now including ltd. ed. Magenta color), then polish with the Window Cloth Mitt.
Next up are our bright Caribbean blue Deluxe Bath Towels! Our never-before "deluxe" towel is thicker than our original Bath Towels, but not quite as fluffy as our Ultra Plush towels … making them just right!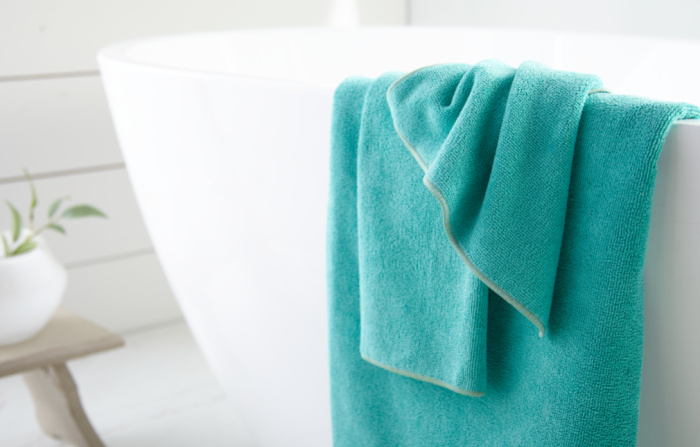 Are you into being matchy-matchy? Then you might like this next complement to the previous towels, our newest color of Chenille Hand Towel, in Caribbean blue!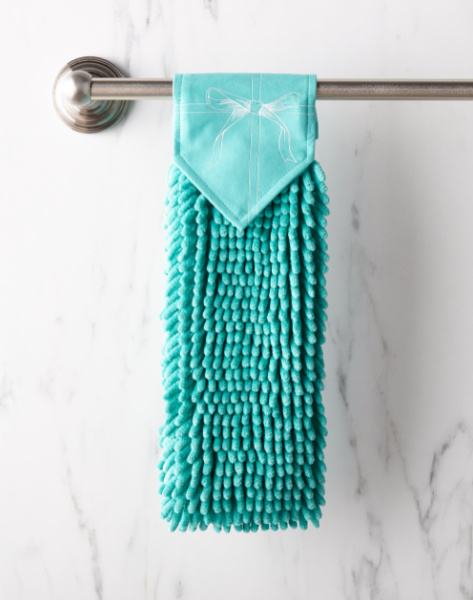 The limited edition spring version has a delicate white bow design, and it's also reversible to hang it without the bow visible.
This hand towel is one of my top sellers because it's unique, it hangs on your towel bar without dropping (see how to hang a Chenille Hand Towel for tips!), and of course it has our BacLock microsilver to self-purify after every hand touches it! Clean, safe, functional and beautiful!
But wait, there's more!
Norwex Beach Towel. Our beach towel is made of a microsuede microfiber that flicks away sand like nothing you've ever seen! It also contains BacLock, our antimicrobial agent for self-purifying. It folds nicely into the included is a zippered carrying pouch.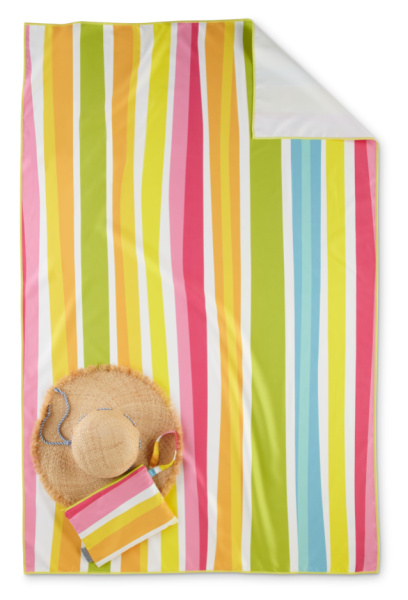 Two more new spring 2022 products to share with you (you can view details on the full list here):
Liquid Laundry Detergent, limited edition lavender scent – our same USDA certified biobased formula is available in a lavender scent for a limited time only. It has one ounce more than our regular-line Liquid Laundry Detergent (which is on sale during March!). Essential oils impart the soothing scent of lavender while your brights get brighter and your whites get whiter! This unique 97% biobased formula harnesses the power of enzymes to reduce odors and organic stains on all types of fabrics.* Super-concentrated: it cleans up to 230 high-efficiency and 115 coventional loads.
Fluff & Tumble Dryer Balls, limited edition sheep – Dryer sheets can leave harmful chemicals in clothing, which then touches your skin. These adorable Fluff and Tumble Dryer Balls are made of ethically sourced 100% New Zealand wool to soften fabric, help reduce static and wrinkles as well as cut drying time—all without the use of harmful chemicals. They're also great for use with our new Limited-Edition Orange Sandalwood Essential Oil to naturally scent your laundry. 2-year warranty.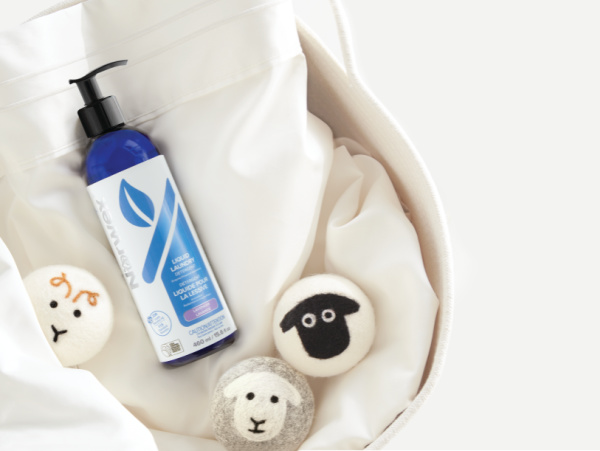 Before you go, check our current Norwex March Specials!
Shop all the new Norwex spring products through my online store. Consider hosting an online workshop and earn free product rewards! Let me know how I can help answer any questions! Drop a comment below, or reach out to me.