Save on Cleaning Paste, get a cute new Pet to Dry, limited edition items and so much more in our Norwex August 2021 specials!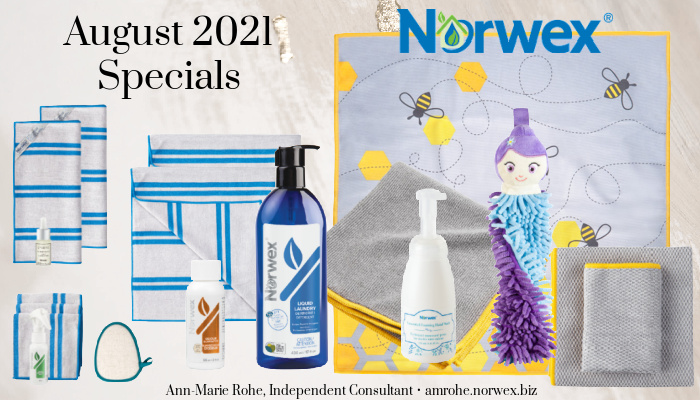 I'm going to share our August specials a little backwards this month, starting first with our Spend & Get!
Save on Cleaning Paste
During August, when you spend $99 on Norwex products, you can get our "elbow grease in a jar" Cleaning Paste for only $15! That's a savings of nearly $20!
What's so fantastic about our Cleaning Paste? Let me show you:
After you add $99 or more into your
shopping cart
you'll see a button with the option to add Cleaning Paste to your order, at the discounted price of
only $15
(reg 34.99)!
Norwex August 2021 Customer Specials
We have four additional customer specials this month!
You can read the features/benefits of all mentioned above, in one spot here.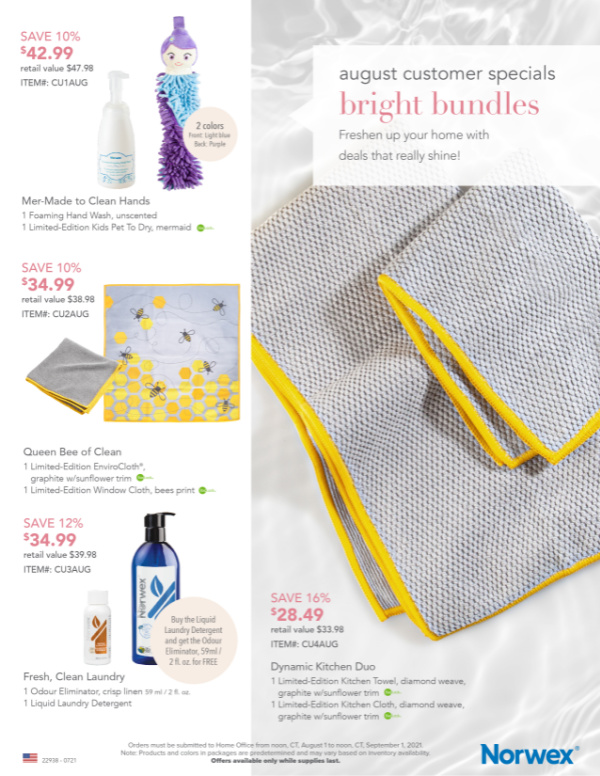 Norwex Mask Sale
After more than a year of wearing masks, you may need a replacement. Or, you may like to try Norwex masks for the first time! Good news, they're on sale this month! Read all about Norwex personal use masks that are proven to reduce and prevent acne, and offer 81% filtration on .01 micron size particles.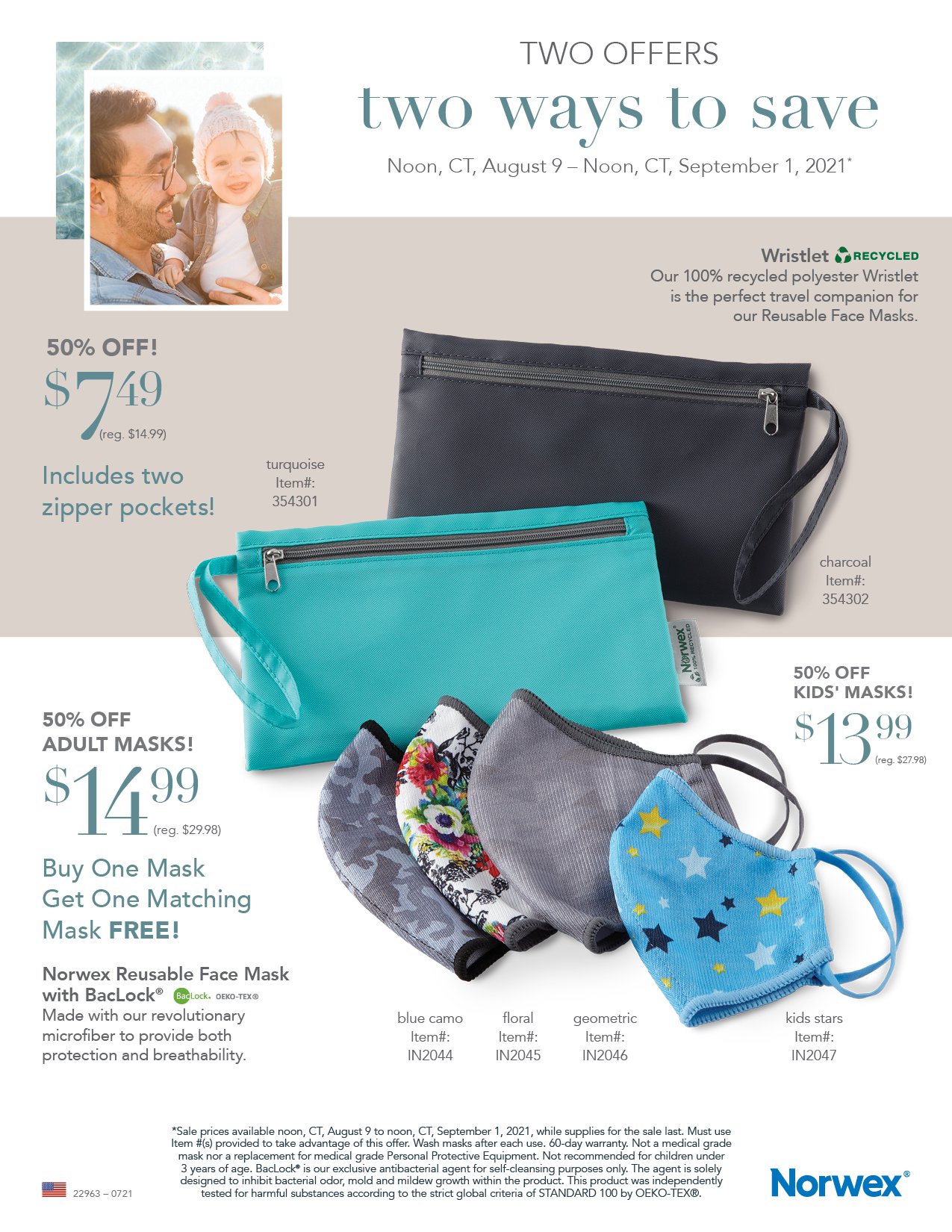 Also check this fun news specifically about our Kids Mask, named in HuffPost as one that kids actually want to wear!
Norwex August Host Rewards
We have the most generous host reward program out there, and I love to positively spoil my hosts! Take a look at our "referral rewards." Whether you want to "party" in your home in central Indiana, or online anywhere in the country, or you simply want to just have a link to share with your friends and collect orders virtually. Lots of options, all free for you as host!
Click the "Plan your party" button or reach out to me through my Facebook page to get set up as a host this month or later in the fall!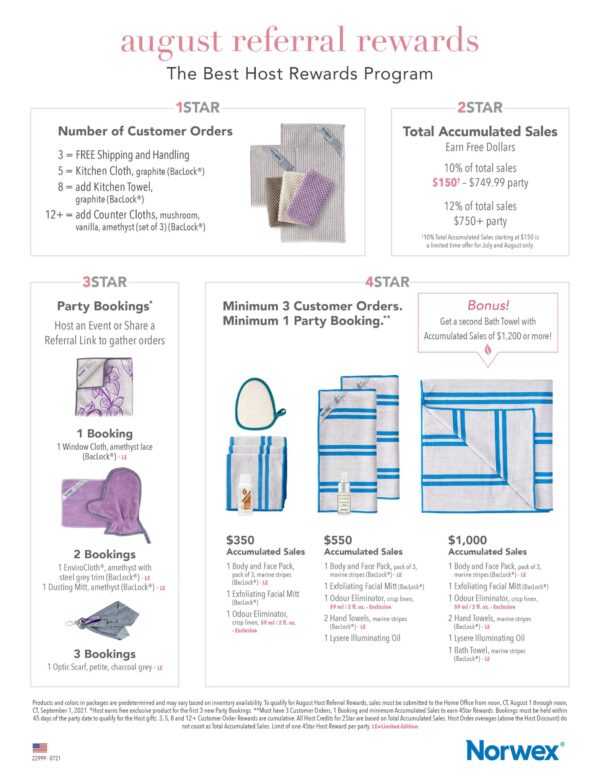 You may also like to learn about our Norwex fall 2021 new products!