Norwex March 2021 Specials
Update: Looking for this year's version? Find our Norwex March specials for 2022 here!
From summer 2021  to a warehouse sale and more, here are our Norwex March 2021 specials for customers, hosts and new consultants!
Norwex March Host Specials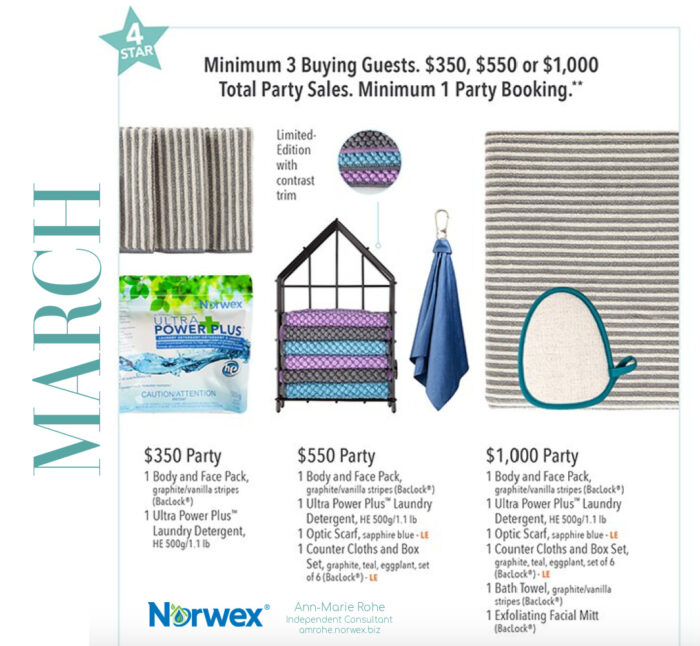 This month I'm excited that our hosts who have at least $550 in event sales and at least 1 booking will receive our adorable Counter Cloth Box Set complete with six Counter Cloths in limited edition colors! This and more can be earned free when you host a Norwex workshop with your network during March!
Norwex March Customer Specials
This month features two special price offerings …
Chenille Hand Towel, denim and Limited Edition Optic Scarf, cordovan together for $44.99 (reg 49.98)
Watch how to hang a Chenille Hand Towel because once you figure that out you will love that it never falls on the counter or floor! Our optic scarf is safe for anti-glare coating, and can be used to clean sunglasses, eye glasses, smart phone and much more.
Lysere Hand Lotion with Orange Blossom Gel Hand Soap $28.99 (reg 32.98)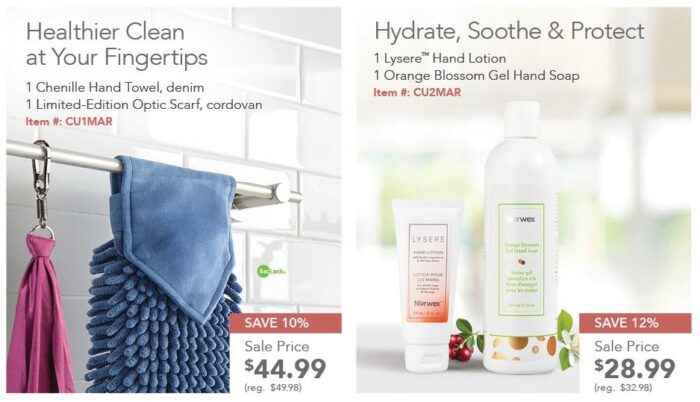 Reusable Face Mask: Buy One, Get One, Donate One!
Through 12pm CST 4/1/21,  when you buy a Norwex mask you'll not only receive a 2nd free, but we will also donate one to Good360 which provides hope, dignity and a sense of renewed possibility to individuals, families and communities impacted by disasters and other challenging life circumstances around the world. Order masks here. If you haven't yet tried a Norwex mask – you may be surprised to learn its high filtration and effectiveness at reducing "maskne." Learn about Norwex personal use masks that filter 81% of .1 micron size particles.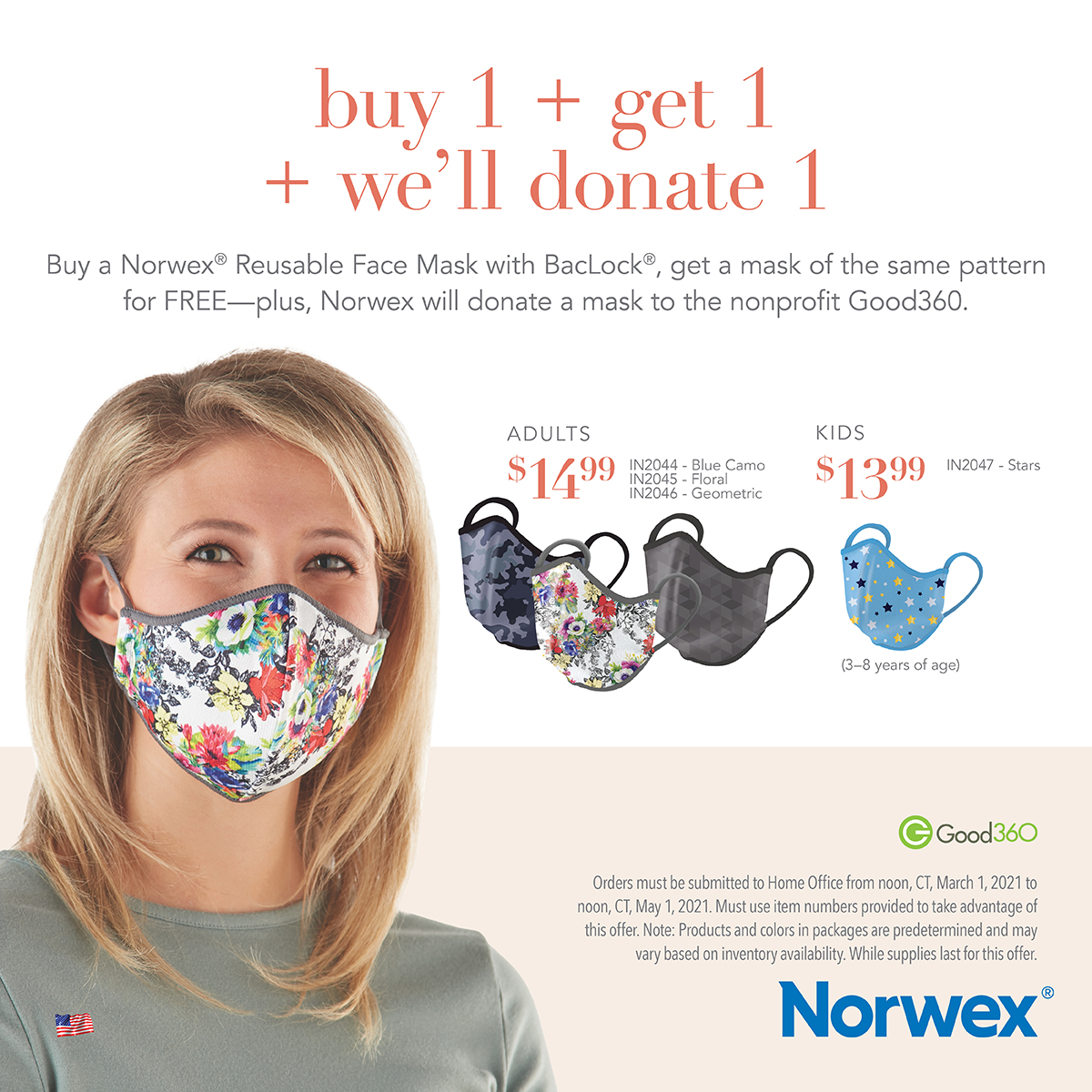 We also have one "Spend and Get" offer during March:
Watch my video on how to clean stainless steel appliances using our Stainless Steel Cloth.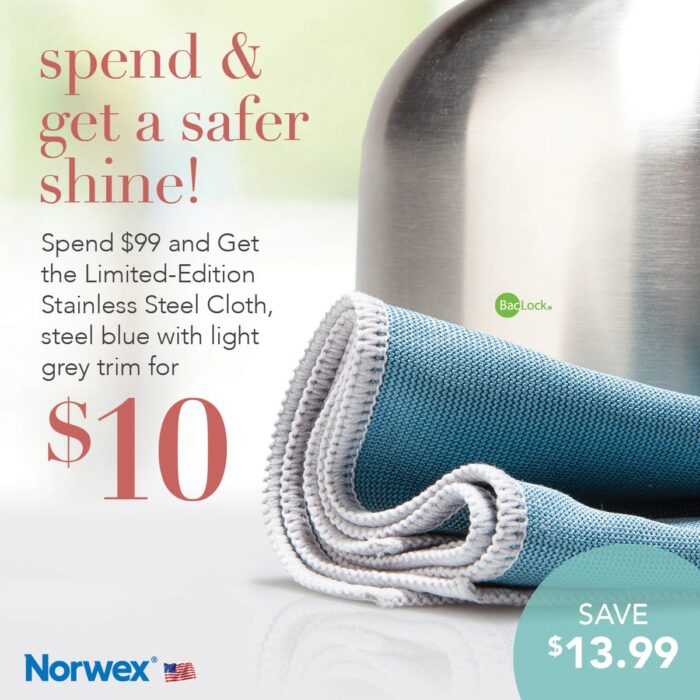 Norwex Spring Warehouse Sale
Check our Spring Warehouse Sale for items you may want for yourself or to stock up on, going on through noon CST on April 1st, or while supplies last.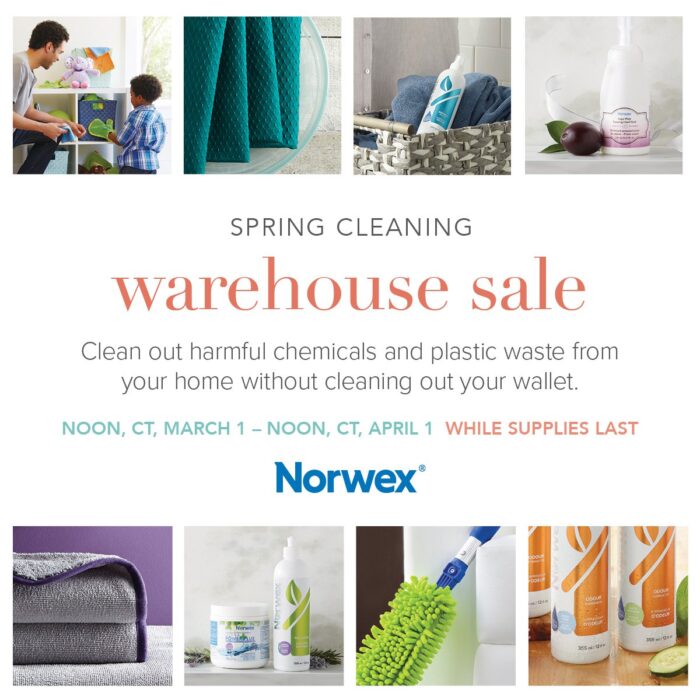 March 2021 New Consultant Specials
This month when you join Norwex as an Independent Consultant, you'll receive an enhancement with your starter kit:
Six months of our consultant Office Suite – includes your own personal consultant website, access to branding tools and so much more!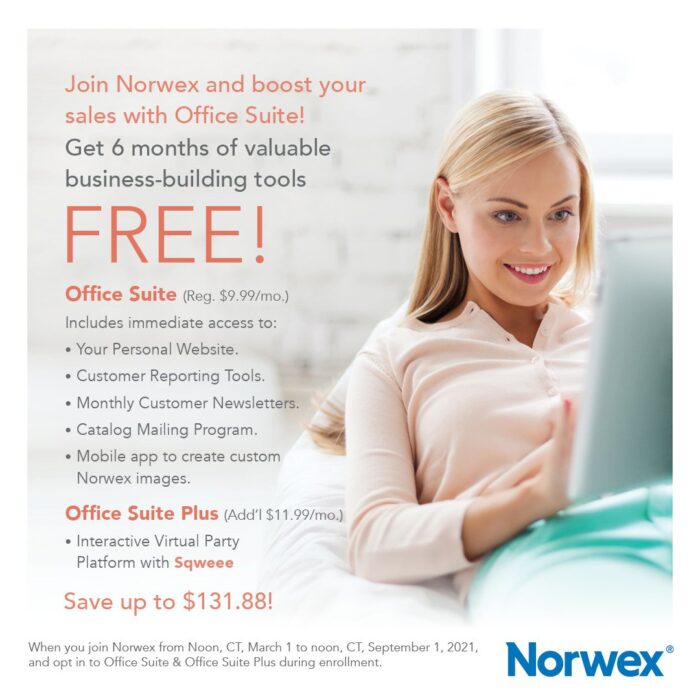 That's an additional $131.88 in value added to our new consultant starter kit! Take a look at some FAQs on becoming a Norwex consultant and reach out to me with your questions … I'd love to have a chat and see if it's the right fit for you and your family!